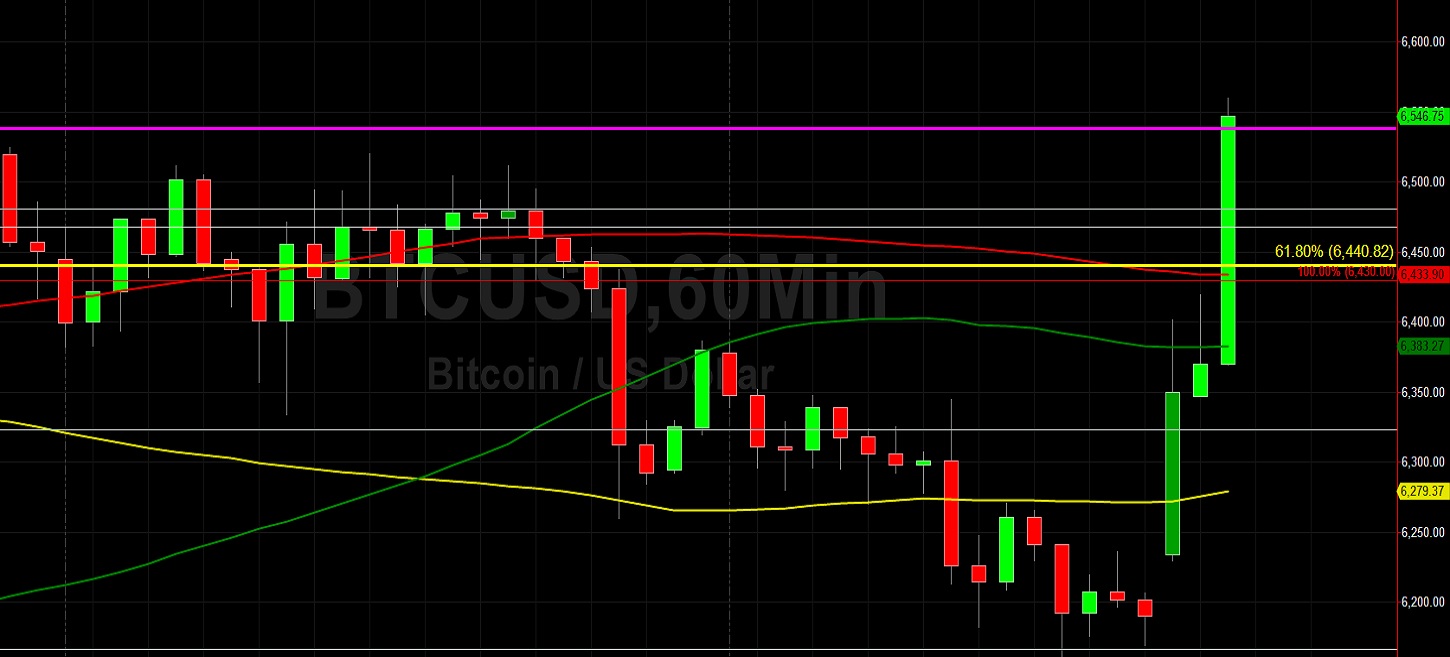 Bitcoin (BTC/USD) reversed course higher early in today's Asian session as the pair appreciated to the 6401.67 level after trading as low as the 6160.00 area during yesterday's North American session, right around a downside price objective related to selling pressure that emerged around the 6710.45 level. The pair lost more than 24% in value during the month of March as traders were unable to sustain an early March drive back above the 9200.00 level, with BTC/USD quickly falling as low as the 3858.00 area. Selling pressure commenced around the 6511.95 level early in yesterday's Asian session, and Stops were elected below the 6242.12 level during the descent lower, a technical level that represents the 50% retracement of the appreciation from 5853.00 to 6631.23.
Above current price activity, upside price objectives include the 6605, 6637, 6710, 6880, and 6983 areas. Below current price activity, downside price objectives include the 5714, 5439, 5099, and 4549 levels. Traders are observing that the 50-bar MA (4-hourly) remains bullishly above the 100-bar MA (4-hourly), and that the 50-bar MA (hourly) is bullishly converging with the 200-bar MA (hourly). A couple of additional upside price objectives that traders are carefully monitoring include the 7558 and 7669 levels, technical areas related to the March low of 3858.00.
Price activity is nearest the 50-bar MA (4-hourly) at 6422.63 and the 50-bar MA (Hourly) at 6382.22.
Technical Support is expected around 4342.13/ 3688.61/ 2882.04 with Stops expected below.
Technical Resistance is expected around 7101.76/ 7234.54/ 7414.53 with Stops expected above.
On 4-Hourly chart, SlowK is Bearishly below SlowD while MACD is Bearishly below MACDAverage.
On 60-minute chart, SlowK is Bullishly above SlowD while MACD is Bullishly above MACDAverage.