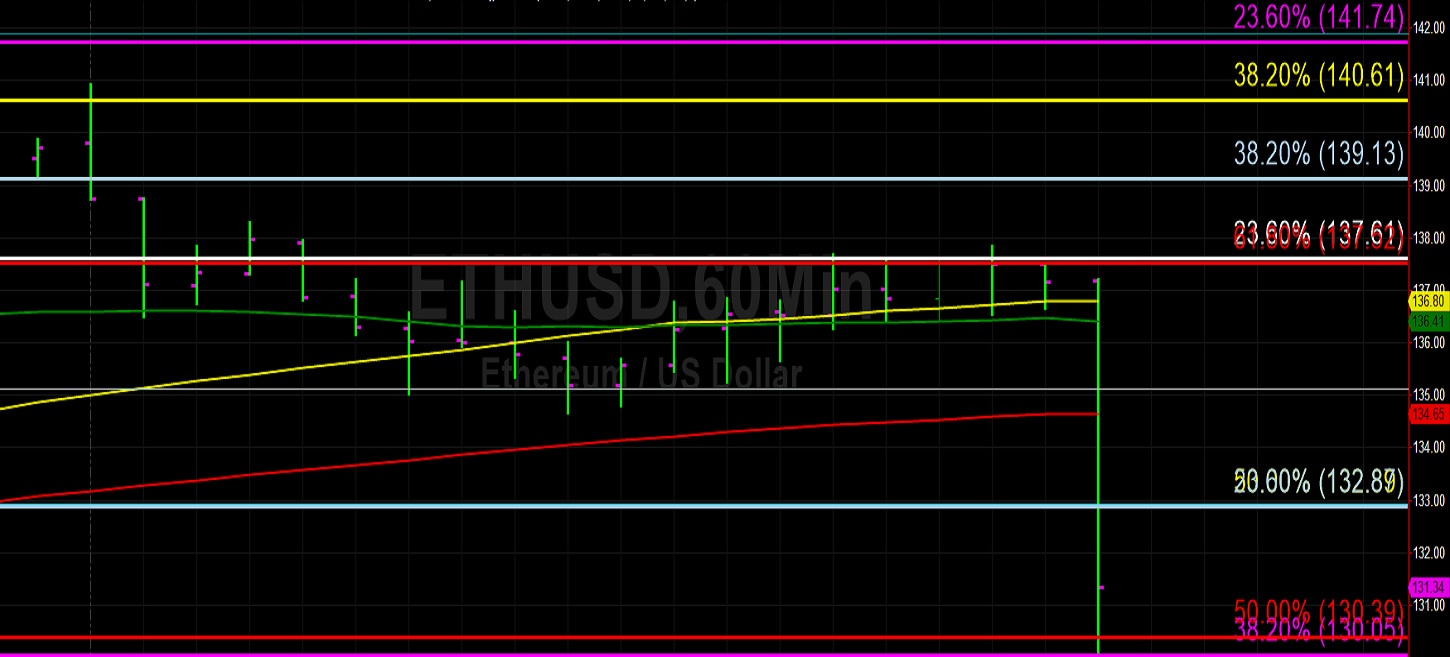 Ethereum (ETH/USD) improved in today's North American session as the pair moved higher to the 137.67 area after bids emerged around the 134.66 level earlier in today's North American session. Selling pressure around the 142.50 level capped the pair's gains earlier today during the Asian session. A couple of upside price objectives that traders continue to monitor include the 142.85 and 144.05 areas, both of which have served as technical resistance in recent days and are related to upside buying pressure that commenced around the 90.00 level. Below the market, chartists are keeping their eyes on the 122.00 area, a level that represents the 50% retracement of the recent appreciation from 90.00 to 154.00 and has recently served as technical support.
A couple of other levels that traders are carefully watching include the 133.40 and 130.67 areas, downside price objectives related to the recent depreciation from the 154.00 area. Below current price activity, downside price objectives include the 131.74, 130.21, 127.54, 126.48, and 124.59 levels, and traders will be curious to see if technical support emerged as these levels. Trading activity this month has seen the market open March around the 218 level, climb to the 253 area, sharply depreciate to the 90 area, reclaim lost ground to the 154 area, depreciate to the 115 level, and then escalate higher to the 144 area. Upside price objectives include the 153.22, 156.77, and 159.62 levels.
Price activity is nearest the 50-bar MA (4-hourly) at 134.55 and the 50-bar MA (Hourly) at 136.50.
Technical Support is expected around 119.84/ 115.51/ 110.18 with Stops expected below.
Technical Resistance is expected around 153.22/ 156.77/ 159.62 with Stops expected above.
On 4-Hourly chart, SlowK is Bearishly below SlowD while MACD is Bearishly below MACDAverage.
On 60-minute chart, SlowK is Bearishly below SlowD while MACD is Bearishly below MACDAverage.