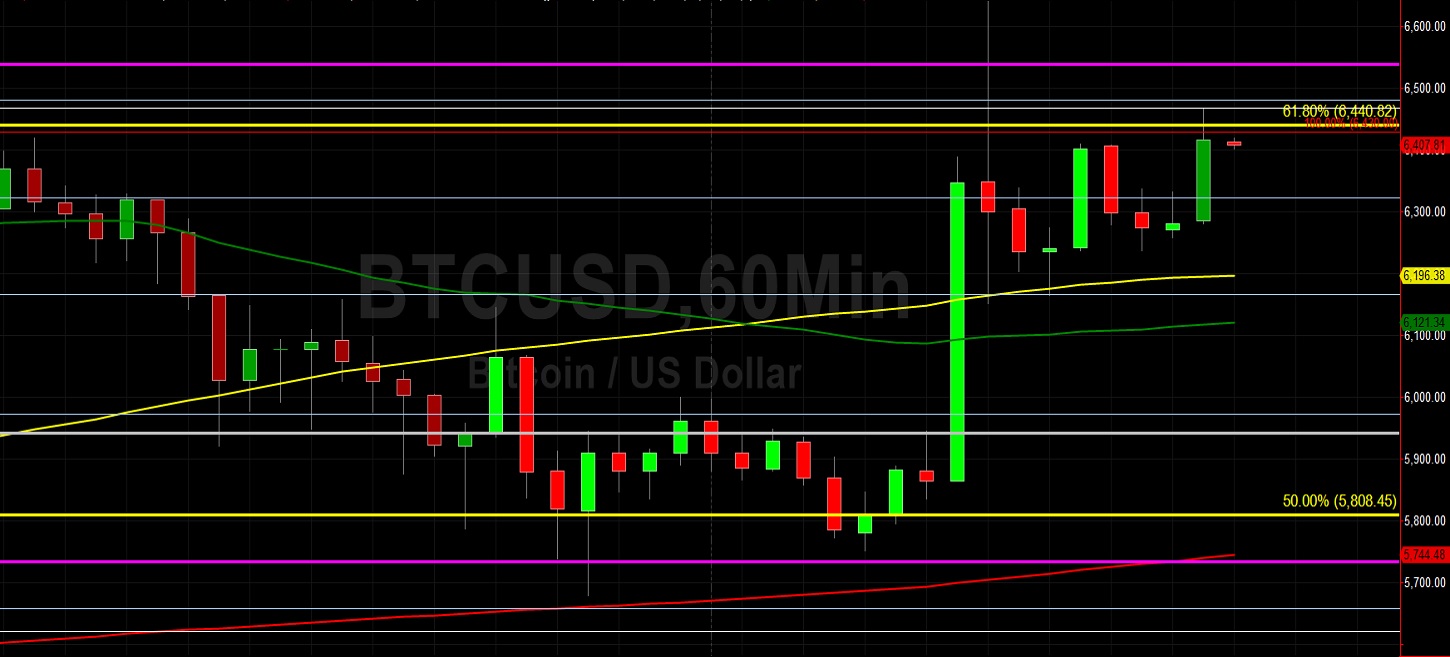 Bitcoin (BTC/USD) extended recent gains early in today's Asian session as the pair traded as high as the 6710.00 level after climbing from the 5846.88 level during yesterday's European session. Stops were elected above the 6447.71, 6501.17, 6541.62, and 6575.69 areas during the appreciation higher, levels that represent downside price objectives related to the depreciation from the 6990.00 area. During yesterday's North American session, the pair traded as high as the 6641.03 area before paring some intraday gains. Traders continue to observe very volatile market conditions, rendering its quite challenging to determine market sentiment and a reliable trading bias.
After opening the month around the 8525 area and escalating higher to the 9214 area, BTC/USD quickly depreciated to the 3858 area. The pair then traded sideways before escalating from the 4309 area to the 6990 area and then depreciating sharply to the 5657.00 area. Stops were elected below many areas during the rapid decline, and these levels include the 6120, 6059, 6044, 5951, 5941, 5823, and 5799 levels. Above current market levels, traders are observing upside price objectives around the 7101.76, 7234.54, 7414.53, 7558.22, and 7761.66 levels. Below current market activity, traders are closely watching levels including the 4342, 3688, 2882, and 2673 levels. Stops are likely in place below these levels.
Price activity is nearest the 100-bar MA (4-hourly) at 6848.61 and the 100-bar MA (Hourly) at 6195.26.
Technical Support is expected around 4342.13/ 3688.61/ 2882.04 with Stops expected below.
Technical Resistance is expected around 7101.76/ 7234.54/ 7414.53 with Stops expected above.
On 4-Hourly chart, SlowK is Bullishly above SlowD while MACD is Bullishly above MACDAverage.
On 60-minute chart, SlowK is Bearishly below SlowD while MACD is Bullishly above MACDAverage.