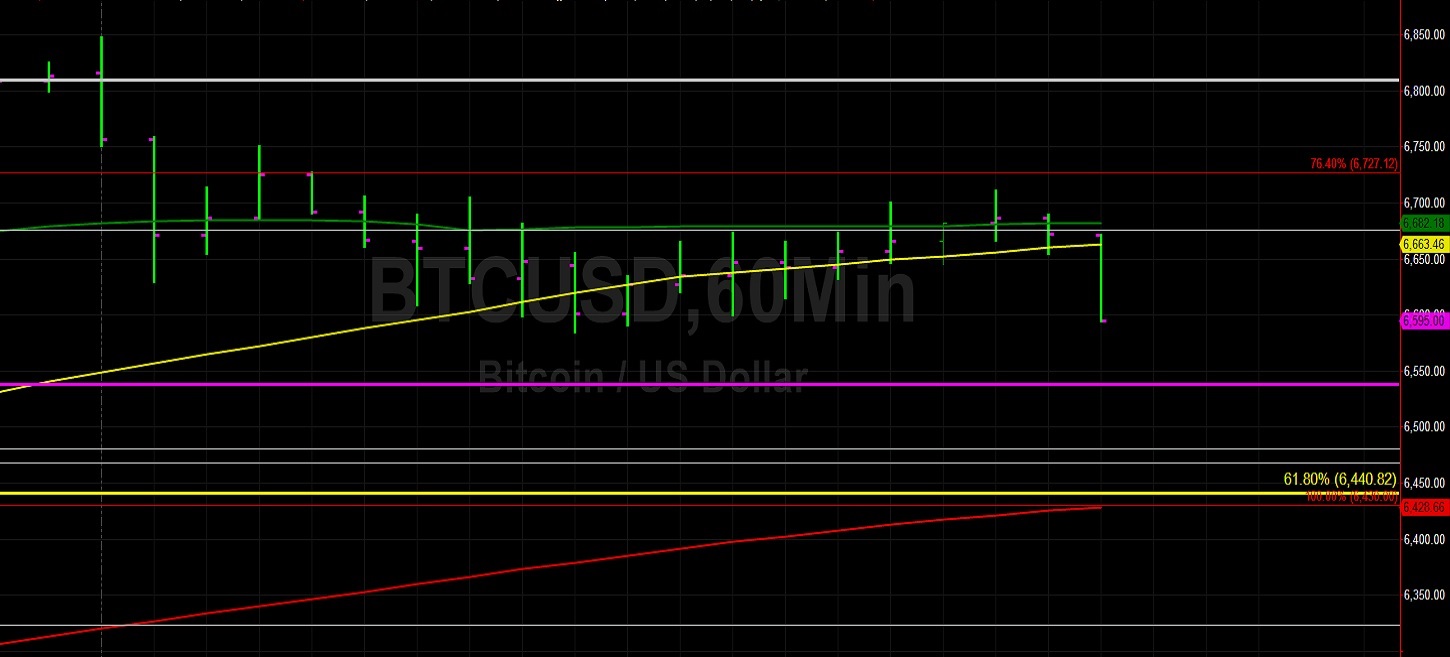 Bitcoin (BTC/USD) gained marginal ground early in today's Asian session as the pair climbed higher to the 6710.45 area after finding buying pressure around the 6585.00 area during yesterday's North American session. Traders had pushed the pair as high as the 6880.00 level during yesterday's Asian session before selling pressure knocked BTC/USD lower. The pair has recently appreciated after trading as low as the 3858.00 level on 13 March, with traders curious when the market will exhibit the strength to once again cross the psychologically-important 7000 figure. Traders have recently tested the level twice recently, pushing the pair as high as the 6990 and 6983 levels in recent trading sessions. One important upside price objective that traders are focusing on is the 7027.01 area, a level related to recent buying pressure around the 4432 and 5657 levels.
After opening the month around the 8525 area and escalating higher to the 9214 area, BTC/USD quickly depreciated to the 3858 area. The pair then traded sideways before escalating from the 4309 area to the 6990 area and then depreciating sharply to the 5657 area. BTC/USD then escalated to multi-day highs around the 6866 and 6983 areas. Stops were elected below many areas during the rapid decline, and these levels include the 6120, 6059, 6044, 5951, 5941, 5823, and 5799 levels. Above current market levels, traders are observing upside price objectives around the 7101.76, 7234.54, 7414.53, 7558.22, and 7761.66 levels. Below current market activity, traders are closely watching levels including the 4342, 3688, 2882, and 2673 levels. Stops are likely in place below these levels.
Price activity is nearest the 50-bar MA (4-hourly) at 6421.97 and the 100-bar MA (Hourly) at 6664.01.
Technical Support is expected around 4342.13/ 3688.61/ 2882.04 with Stops expected below.
Technical Resistance is expected around 7101.76/ 7234.54/ 7414.53 with Stops expected above.
On 4-Hourly chart, SlowK is Bearishly below SlowD while MACD is Bearishly below MACDAverage.
On 60-minute chart, SlowK is Bearishly below SlowD while MACD is Bullishly above MACDAverage.