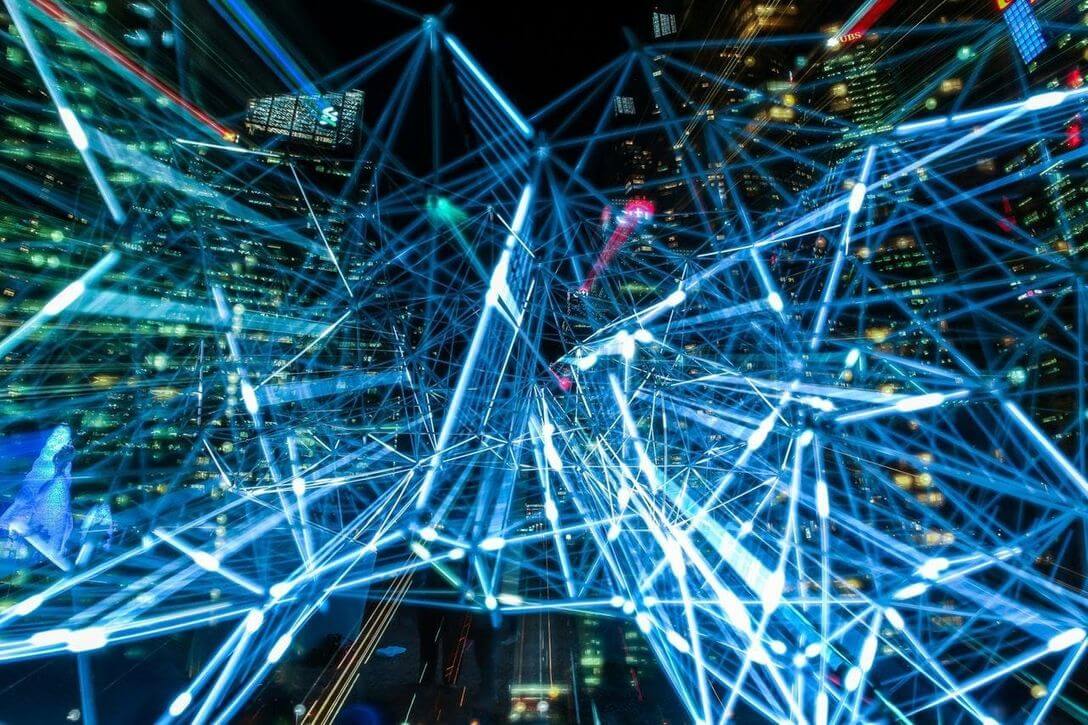 Image source: https://www.pexels.com/photo/abstract-art-blur-bright-373543/
Whether you already have a stake in the industry or are looking for ways to enhance your knowledge of the field going forward, being familiar with blockchain technology can elevate your future career prospects. According to Fortunly, the financial industry currently accounts for more than 60% of blockchain's market value, with about 90% of US and EU banks exploiting the potential of blockchain technology to its fullest since 2018. In addition, 74% of executives believe that blockchain carries huge business development potential, with 84% stating that the technology is scalable and has the potential to become mainstream across a plethora of industries.

These facts alone are enough for young graduates, startup CEOs and casual onlookers to invest time and resources into learning about blockchain going forward. However, let's take a look at some of the more concrete ways in which blockchain can facilitate your future career development and ensure that you have a bright future on the modern job market, as well as some of the most prominent industries worth check out.
Blockchain-Powered Industries to Consider
In order to paint the picture of how disruptive and groundbreaking blockchain technology really is, it's worth pointing out the exact industries in which it can find its application even today. While blockchain started as a means by which crypto trade was tracked and made more secure, the technology has since outgrown its basic functionality. As such, it can be used in a variety of niches and industries, all of which offer career opportunities for individuals willing to learn about its development and utilization:
Financial, legal and banking sectors

Real estate trade and management

Video game development and servicing

Healthcare and medical industries

Public and smart transportation solutions

Retail and catering industries
An Emerging Field
As we've previously mentioned, blockchain technology is an emerging field still in its full development. As such, new applications, tools and specialization opportunities pop up on a constant basis. This can help your career development immensely as it will allow you to pick and choose which niches and platforms to base your career in.
Additionally, you will have plenty of possibilities for pioneering new trends, products and services, as blockchain specialists often play the role of project leads and creative individuals within a company. These ideas and their development roadmaps can be introduced to executives and investors via white papers. If you lack the know-how on writing white papers and other content, you can check out the Topessaywriting review and their service portfolio for assistance on how to do so.
Crypto Investment Possibilities
Given the crypto-based nature of blockchain technology, learning about its possibilities and development will indivertibly open doors for cryptocurrency trade and investment on your part. If you are versed in finance, banking or legalities, you can also delve into ICO projects or develop a blockchain-based startup of your own with cryptocurrency mining and trade in its service portfolio.
Investing in crypto and being in touch with the market fluctuations will allow you to become your own boss in terms of managing finances and trading with others on the global scene. However, you can also look for full-time employment which would revolve around crypto knowledge and familiarity with blockchain-based trade, making it a win-win for your future career and financial stability.
Data Security and Encryption
Cybersecurity and social engineering threats are becoming a prominent problem throughout the global banking scene. As a result, blockchain technology has successfully been implemented as a means to prevent data loss and financial information breaches due to its encryption mechanics.
Learning about blockchain as someone with programming or IT skills from previous education will allow you to delve into corporate cybersecurity development and maintenance. You will effectively be able to not only protect your employer's clients and their sensitive information but also be able to protect your own data in addition to knowing how to trade crypto and explore ways in which to freelance and outsource your newly-developed blockchain skills.
Future Perfect (Conclusion)
Seeing as we've only scratched the surface of what blockchain knowledge can provide for an individual willing to learn about its intricacies, more opportunities are always on the horizon. This means that even if you don't like the initial career choice you've made, you can easily shift to a different niche and continue your blockchain-based contributions uninterrupted.
Likewise, crypto trade can serve as a second-base safety net while you look for permanent employment or until you've developed your startup idea sufficiently enough for it to become self-sustainable. The question of whether or not to learn about blockchain in light of your future career development isn't about whether or not to do it – it's about how to do it in a way which will suit your personal affinities and interests the most in light of modern industries and their trends.
About the author: Daniela McVicker is a blogger and a freelance writer who works closely with B2B and B2C businesses providing copywriting and content marketing services. Currently, she's a contributing editor for TopWritersReview where she helps people find good essay writers. When Daniela isn't writing, she loves to travel, read romance and science fiction, and try new wines.