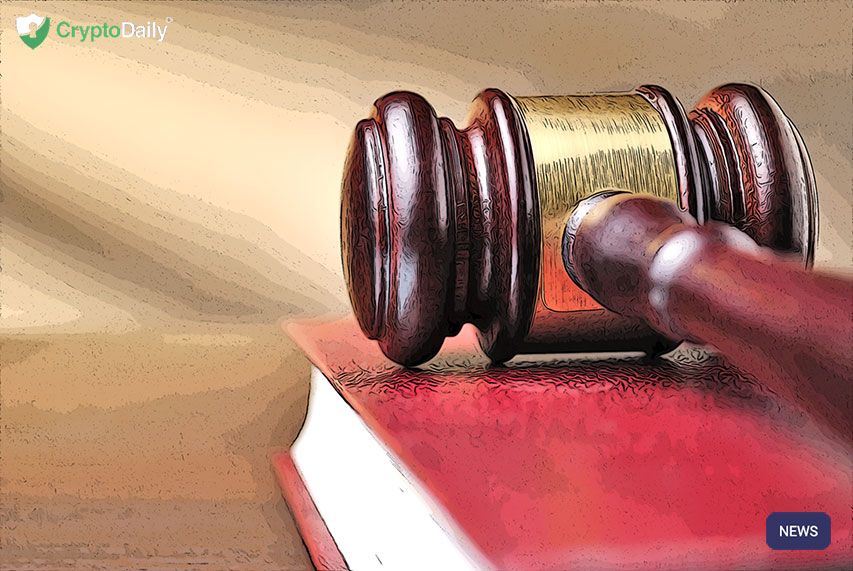 We've once again sat down with Changelly CEO and all-around tech oracle Eric Benz, for some inside baseball.
First up is China, where the government crackdown has continued to the tune of shutting down five exchanges based in the country.
With more storm clouds gathering in Asia and the French government announcing that the country's central bank will be dipping its toes into the proverbial crypto waters, we've once again sat down with Changelly CEO and all-around tech oracle Eric Benz, for some inside baseball. First up is China, where the government crackdown has continued to the tune of shutting down five exchanges based in the country. Next we asked Benz to weigh in on France's recently announced plans to test out a digital euro, and, finally, we will head back to Asia to get Benz's thoughts on SoftBank's proposed crypto wallet and the waves it could make in the industry.
China tightens screws on exchanges, five more down
What people have to keep in mind when processing news like this, according to Benz, is that when it comes to crypto and China, nothing is set in stone. "Regarding crypto, China is like that land of the Cimmerians in the Odyssey; it is perpetually darkened by clouds of regulatory confusion. Sometimes the winds blow one way, and it's pro crypto and it's great news, but the next day a stunning — to those who haven't been observing the China/crypto relationship for some time — turnaround will occur undoing all the progress made."
Benz highlighted the embrace of crypto that Chinese president Xi Jinping has seemed to have made in the past few months: "China is one of the most influential countries when it comes to crypto sentiment, which you can see in the effect that the president's "warming up" towards digital assets has had over the past few months. Even just the perception that blockchain and crypto had been sanctioned by the president sent tidal waves through the global economy."
Even though many have read doom in the recent regulatory tightening and exchange closures, Benz has an altogether different take on it, seeing all the recent activity as something that could end up being a big net-positive for the industry as a whole. "With China, and from a wider perspective with crypto in general, we are in a maturation period. As with any other industry, when you experience the kind of growth we're having and the adoption that is happening, it puts regulators in a bit of a bind. China has, in effect, announced that it is "open for crypto business," but in order for business to really start picking up speed there, first they are trying to establish broad regulations so that everything is under control. The entities the Chinese government has found to be non-compatible with its regulatory vision are being shut down, but those who align with that vision remain active and open for trading."
"At the moment it is a bit of a lottery for those looking to find a good crypto exchange in China, but I expect that the situation will settle in time, as the regulatory vision becomes more concrete and, thereby, easier to comply with. China is attempting to establish itself as a main player on the global crypto scene and only time will tell how this develops."
France to pull the trigger on digital euro in 2020
Moving from East to West, we trade in the dark forest of Chinese uncertainty for the clearer climes of France. Benz is enthusiastic about the central bank's decision to go ahead with its own digital currency, taking it as a good sign of things to come and of the progress that has already been made by such a young industry. "If you were to tell me 7 years ago that central banks would be piloting digital currencies I would have thought you were crazy. Here we are though in 2019 and governments globally are building their own blockchain solutions and making plans to deploy central bank backed digital currencies (CBDC)."

Benz sees the increasing openness of banking institutions towards crypto as an acknowledgement of the fundamental change that is occurring, and which can be felt in a multitude of ways, noting, "the idea behind what a bank actually represents and how we interact with them is completely different now than what it was 40 years ago. In years past, banks were always represented as the biggest buildings on the block, pristine and above the fray, with the shiny marble floors and the white pillars. That is all changing now, as banks are being forced to rethink their place in the financial equation. People require different things now than they have in the past."
Benz went on to explain that because businesses and individuals have different needs and capabilities, financial institutions are being forced to evolve. The elegance of the marble-columned bank is being forced to render its place to the financial institution that can provide an easy to use and effective mobile application. "Technological development is changing the face of finance, with banks trying as best they can to keep pace with the change and avoid redundancy and outgrowing their use. As the Central Bank of France prepares to release their CBDC in 2020, I would only hope this initiative acts to further inspire the growth and adoption of blockchain and crypto technologies."
Japanese titan to introduce crypto to 22 million overnight
With massive Japanese holding company SoftBank about to launch a new crypto wallet card, Benz sees it as the latest example of a company experiencing the crypto "aha" moment, something that he believes to be inevitable for finance in general. Benz himself was involved in launching one of the first crypto cards back in 2013, a project that was considered quite revolutionary. At that time — a mere six years ago — people couldn't wrap their heads around it as a meaningful financial solution. "But," he says, "fast forward to 2019 and exchanges, wallets and businesses globally are now offering crypto card products."
According to Benz, more and more people are beginning to see the light: "I have been saying it for years and it continues to ring true; the more on-ramps and off-ramps provided in and out of crypto the bigger the ecosystem will become and the faster the technology will be adopted. Adoption comes as a result of consumer influence meeting true societal needs. Corporations, financial institutions and governments across the board are beginning to have that "aha'' moment, and, from there, more infrastructure is being built, more ways are being developed for people to get involved and for this technology to flourish."
As CEO of Changelly, Benz has been engaged in the struggle to advance blockchain technology and realize its capabilities for some time now. In doing this, "ease is the essence," according to the man in charge, who notes that his company is at the frontlines of making crypto accessible to everyone. "From day 1 Changelly has worked tirelessly to see that crypto was available to everyone in a simple, sustainable way. Now, as we stand on the threshold of our 5th year in action, this is still our priority. We pride ourselves in being able to provide our customers, partners and people from all over the world with the easiest and fastest way of purchasing and swapping cryptocurrency."
That about does it for us this week. Thank you for reading! We hope that the positive developments we covered this week will turn into a trend.
Till next time,
The Changelly Team