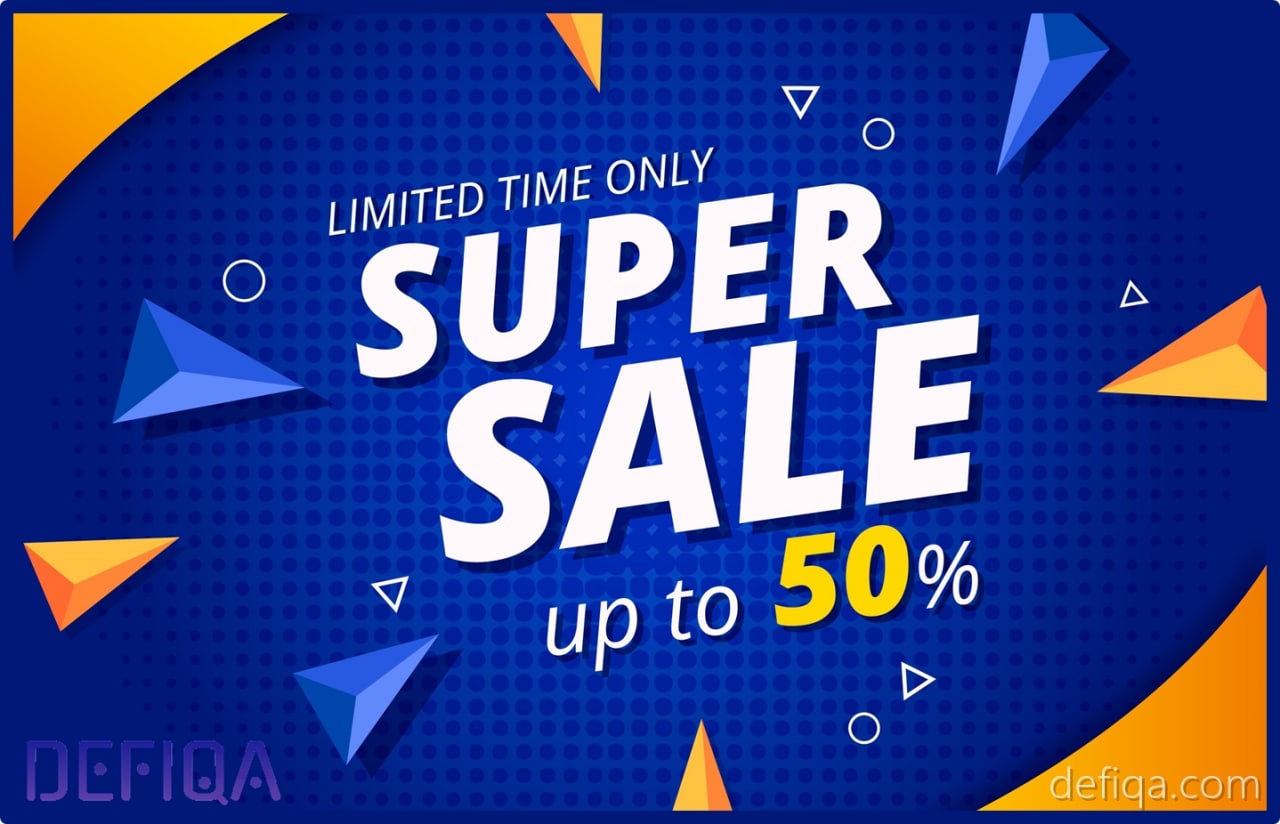 Let's be frank. There are many issues with the traditional banking system, and they get worse every day.
First of all, it doesn't provide data and financial security. Secondly, it has high prices and long-delayed transactions. And to top it all off, employees casually delete people's accounts for no serious reason.
This is what happens when a single party runs everything. You can't be sure about your finances because anything can change suddenly. The lack of control and insecurity are driving people off from the banking system.
The global economy is highly fragile. And fortunately, Defiqa set the ball rolling with its completely decentralized banking system.
What is Defiqa, and how is it different from the traditional banks?
Defiqa is an advanced DeFi platform that incorporates a series of strategic financial activities into the current economy's innovation - blockchain.
This makes the financial processes totally separate from banks, giving you full ownership of your money, faster payments, and cybersecurity. The platform is operated by the Defiqa community, meaning all of its users are equally valuable.
And the most important – to create an account, the platform doesn't need your entire data profile. All your information is encrypted, and no one knows who you are or where you come from. You and your investments are therefore secure.
What Defiqa offers?
Even though Defiqa is relatively new to the industry, it has captured numerous people because of its broad range of financial services that extend cryptocurrency usability.
Lending Markets
The lending markets are very similar to the bank credits but without external parties. Not only can you free yourself from bank employees' picky actions, but it is also much smoother. The processes of lending and borrowing are carried out immediately, and nobody needs to confirm them.
Yield Farming
If lending is now possible on the blockchain, then why not make the most out of it? Yield farming is one of the most exciting business techniques that can provide you with substantial passive profits.
The idea is really simple. You lend crypto to someone and you ask for an interest. The borrower leases these cryptocurrencies to another user. In the end, the interest you get is compounded.
Vaults
Your assets need to be accessed from somewhere, right? And Defiqa is maintaining its focus on high security.
That's why they use vaults - a new generation of crypto wallets that are not linked to some form of network. That means a new layer of security to your assets.
If you intend on a long-term benefit of your savings, these are just perfect for your needs.
Non-fungible tokens
If you're a fan of switching between platforms, non-fungible tokens can really come in handy. NFTs are a new type of tokens, authentic and transferable, which safeguard owners' rights.
Where is this heading?
The DeFi technology conquers more and more business enthusiasts, mainly due to promising entities like Defiqa. This is heading to a carefree future, being a lot safer, faster, and healthier from an economic perspective.
If you want to be part of it and join Defiqa's community, then don't lose the chance to get your DFI tokens while it is on sale.
So, what are you waiting for? Create your account and join the crypto adventure!
Disclaimer: This is a sponsored press release, and is for informational purposes only. It does not reflect the views of Crypto Daily, nor is it intended to be used as legal, tax, investment, or financial advice.