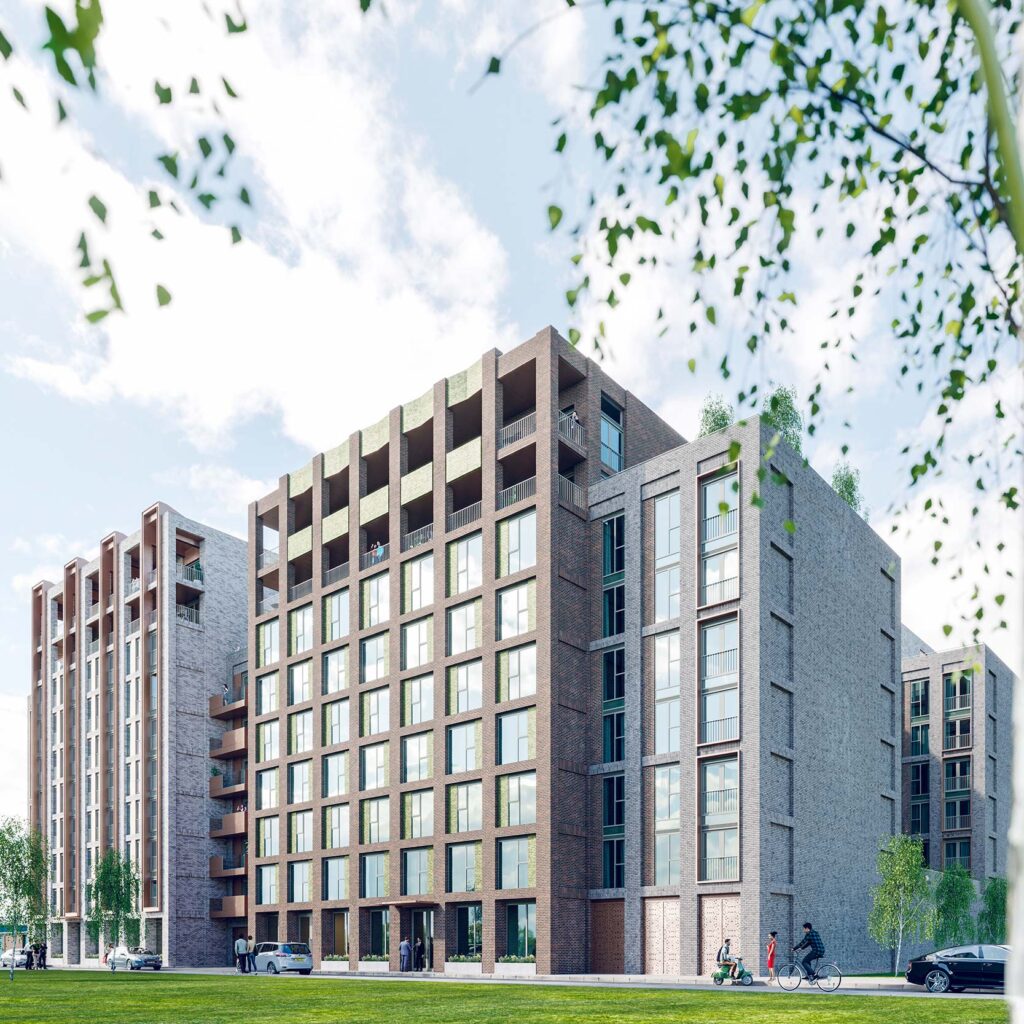 19 November 2020, Singapore - One of the most progressive and reputable property investment companies in the UK, Sourced Development Group has been known to deliver landmark developments which provide capital growth opportunities to clients.
Some of these developments include properties in Liverpool and Manchester, which have proven to attract property investors worldwide. It currently has four large developments under construction with an estimated value of £270m.
The company - which prides itself with a com- bined 250+ years development and investment experience - recently launched Kingsway Square - luxury residential apartments offering stunning views of Liverpool's famous city skyline.
The partnership with Ducatus through
Ducatus Property aims to expand and develop a new market – a more forward-thinking community of consumers, looking for investment opportunities that will allow them to purchase properties using digital currency.
With this strategic partnership, Sourced Development Group and Ducatus Property usher in a new era of buying and selling properties.
This is an era that advances digital economy and introduces new types of payments for a new generation of property investors who believe in a cashless future.
This movement of going cashless has been gaining considerable momentum over the past years. A movement that inspired Ducatus to work on its mission that goes beyond just the
creation of digital money: it is to develop a framework that promotes a digital economy, that will provide people with the necessary tools so they can mould their own financial future and create generational wealth.
To kick off this partnership, Ducatus offers buyers of Ducatus Coin a chance to win a Kingsway Square luxury studio apartment.
To purchase, interested customers buy online via https://www.ducatuscoins.com. This is for a limited time only so everyone is encouraged to avail the promo today.
To learn more about Sourced Development Group and the Ducatus group of companies, visit:
https://sourceddevelopmentgroup.com

Ideaology's IEO Ushers the Launch of Blockchain Platform for Innovators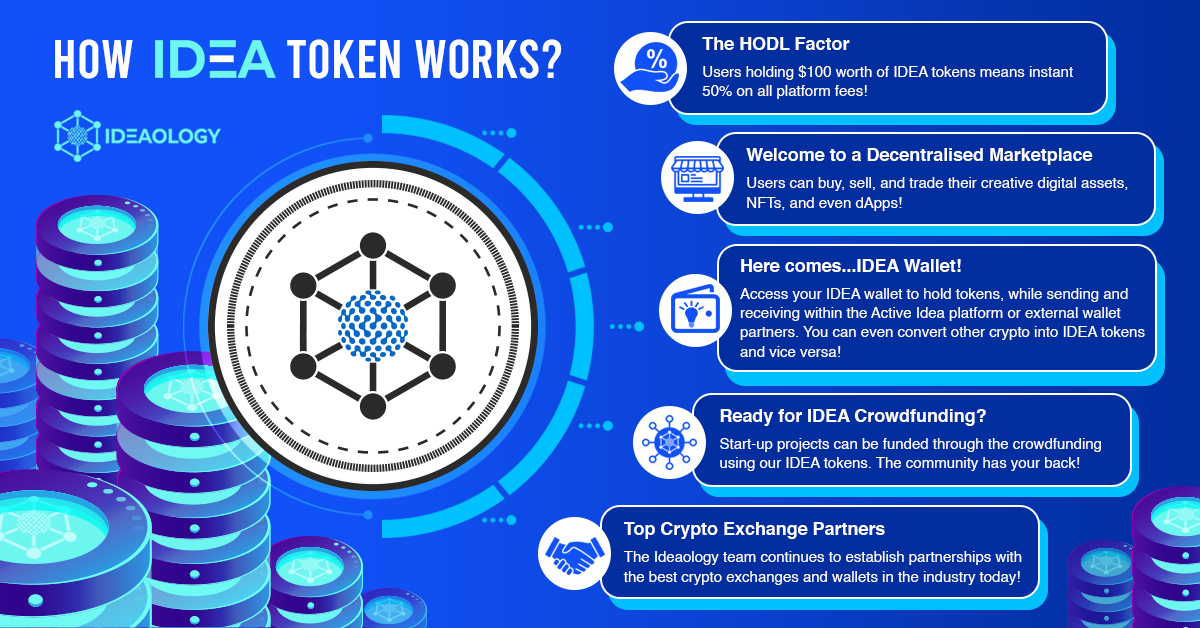 DUBAI, UAE - Ideaology is proud to announce its IDEA token pre-sale on December 1, 2020. The pre-sale event is an initial exchange offering (IEO) on P2PB2B exchange. Users will have a chance to purchase IDEA tokens with a 22% discount before the IDEA token public sale.
Ideaology aims to be the "Biggest Blockchain Ecosystem in 2021 and beyond''. Along with the pre-sale launch, Ideaology's Active IDEA platform will have its beta launch on December 1, 2020 as well. The very existence of Ideaology is a testament to how the model it's promoting works. With its upcoming IEO and subsequent launch on crypto exchanges, Ideaology's Active IDEA aims to become the first blockchain-powered platform to pave the way for users to collaborate on promising blockchain projects while investing in these ventures as well.
"Freelancers don't necessarily work on online freelance platforms, and clients or companies don't necessarily look for talents on those websites. Many of them are running their independent business from their websites or agencies, and looking for clients via advertisements, email marketing, leads generation, and other techniques. This is why we need to ask the question: why would a freelancer choose a website like Upwork, Fiverr, or Freelancer to sell his services when they can be part of a platform where they can offer their expertise and services on a platform specifically created for their exposure and convenience?" ,said Khaled Alkalbani, Founder and CEO at Ideaology.
Whether you are an investor looking for the right project to pour your resources on, a business developer that needs funding to start his empire, or a digital nomad looking for a platform where you can provide meaningful services and earn, Active IDEA strives to be the go-to platform for all online professionals.
Within the Active IDEA platform, members can collaborate as they invest and find projects that they have passion for. Members of the Ideaology community will be enabled to launch a startup through crowdfunding, but at the same time, will also have the opportunity to work with startups.The Ideaology team calls this whole process "collabvesting" - where Active IDEA users can invest in startups while also giving startups and freelancers to collaborate on projects.
"We believe that our IEO launch with P2PB2B enables Ideaology supporters and P2PB2B users to have a smooth and convenient experience in participating in our pre-sale for the IDEA token. We trust that P2PB2B will also offer a great IDEA token pre-sale experience for everyone interested to purchase IDEA tokens at an early stage.", said Amar Kovacevic, Co-Founder and CTO at Ideaology.
By establishing a platform where online professionals can start collabvesting, and jumpstarting it with a pre-sale of their IDEA token, Ideaology just became one of the most promising blockchain companies in 2021 and beyond.

Considering SEPA Transfers to Purchase Bitcoin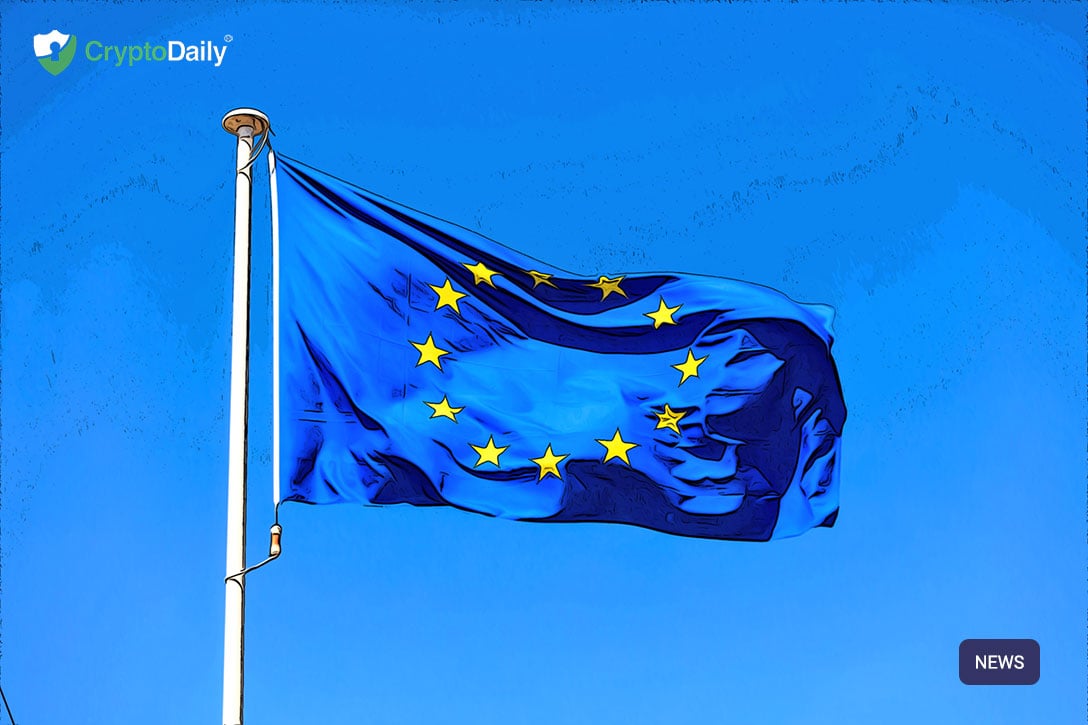 The EU's safest and easiest way to send money, just became the safest and easiest way to buy bitcoin.
SEPA (Single Euro Payments Area) refers to the secure transfer of funds between countries in the Eurozone (and some outside of it). SEPA payments were created so that different countries, with different banking systems, could more easily (and cheaply) share funds between one another. So, say you have someone who lives in France, but works in Germany. While not entirely uncommon, particularly in bordering countries, for years it was a nightmare to get different banks to accept cross-border payments as domestic. This wasn't just an issue of paycheck, but also for goods transference, trade, and funds transfer between families. SEPA became the go to way to ensure that funds would be treated as domestic, even if they came from elsewhere in the Eurozone.
This has also become an incredibly popular way to purchase bitcoin in Europe as well- largely because it presents a safer mode of transfer for buyers, and a more reliable guarantee of funds to sellers. Euro-minded, and user-simplified exchanges like Bitvavo, not only accept SEPA payments, but also waive all of the absolute and relative fees associated with funds transfer. In fact, at bitvavo, there is no cap on SEPA Bank Transfers either- so if you want to buy 100,000 euro of bitcoin, none of that investment will go towards exchange transaction fees.
What is a SEPA Transfer?
The European Union, unlike the United States, is an incredibly diverse area. The EU is made up of 27 different member countries, all with a distinctive and unique culture and even government. Largely the litigious relationship between these countries and the EU can be somewhat equated to the relationship that the federal government has with the United States, but regardless of this unifying legal structure, member countries are still quite individual. However, this doesn't stop them from needing a simple and low-cost way to transfer money between member states. From an individual level to a corporate level.
This is what SEPA payments do for EU member states. Often completely fee-less, these payments are non-transferrable and function similarly to cash or bitcoin transactions. They are unidirectional and cannot be cancelled or recalled. These payments can be processed as credit transfers, direct debit payments, and card payments. Each of these payments works just as smoothly in a cross-border scenario as they do in domestic payment processes. SEPA payments also work for some counties that are outside the Eurozone, such as Sweden and Romania. So, you can easily see why these particular payments are favorable to exchange platforms, but also to consumers. Limiting fees associated with other methods of buying bitcoin.
Why Are They So Useful?
If you are in the EU however, SEPA payments should be your go-to method when it comes to buying bitcoin. Because of "chargebacks" or when a credit card or similar payment platform demands that a retailer refund, or replace the loss, on fraudulent, contested, or disputed transactions. So, should you not receive the goods or services that you paid for, you can file a claim with your payment platform, they will then reverse the funds transfer that they sent to the retailer, essentially returning your money.
Chargebacks are a massive headache for bitcoin, as bitcoin transactions are unidirectional. They can't ever be reversed or refunded- so essentially- transaction paid, transaction made. No ifs, ands, or buts. In the early days of crypto, it became a serious concern of payment platforms like PayPal and credit cards that clients would demand chargebacks should they transfer money for bitcoin, but not receive those bitcoins. To fight the likelihood of this, or to cover their losses should they be held liable for returning the initial funds- many different exchanges and institutions began to charge high fees on certain bitcoin purchases (such as those made with credit and debit cards).
Possible Downfalls
As a SEPA transaction is similar to bitcoin in that it is non-refundable and unidirectional, exchange platforms and crypto retailers don't have to worry about chargebacks, so many fees associated with purchasing bitcoin are waived when using SEPA payments. Of course, we say "most" and not "all" because exchange fees vary by platform. It's always important to pay close attention to the T&Cs or trading fees that any platform uses- before you decide to start investing there. A good platform will have concise and transparent fee structures that are simple to navigate and understand. Especially when it comes to SEPA payments.
Another thing to keep in mind is that sometimes, because of the way SEPA payments are processed, they can take a little bit longer to go through. Couple that with a busy bitcoin network and it could be days before you see the bitcoin sh*t your account. SEPA also will not work as a credit, so you'll need to make sure that you have every cent of the cash you need before you begin the transfer. Really, other than this, SEPA payments are one of the safest, cheapest, and most reliable ways to send money from an EU account to purchase bitcoin, so check out your platform and see if they accept SEPA. If they don't, it might be time for a new exchange.

Pragmatic Play and Stake.com have reached an agreement that will change the sphere of the crypto gambling market - taking a gaming experience to the next level.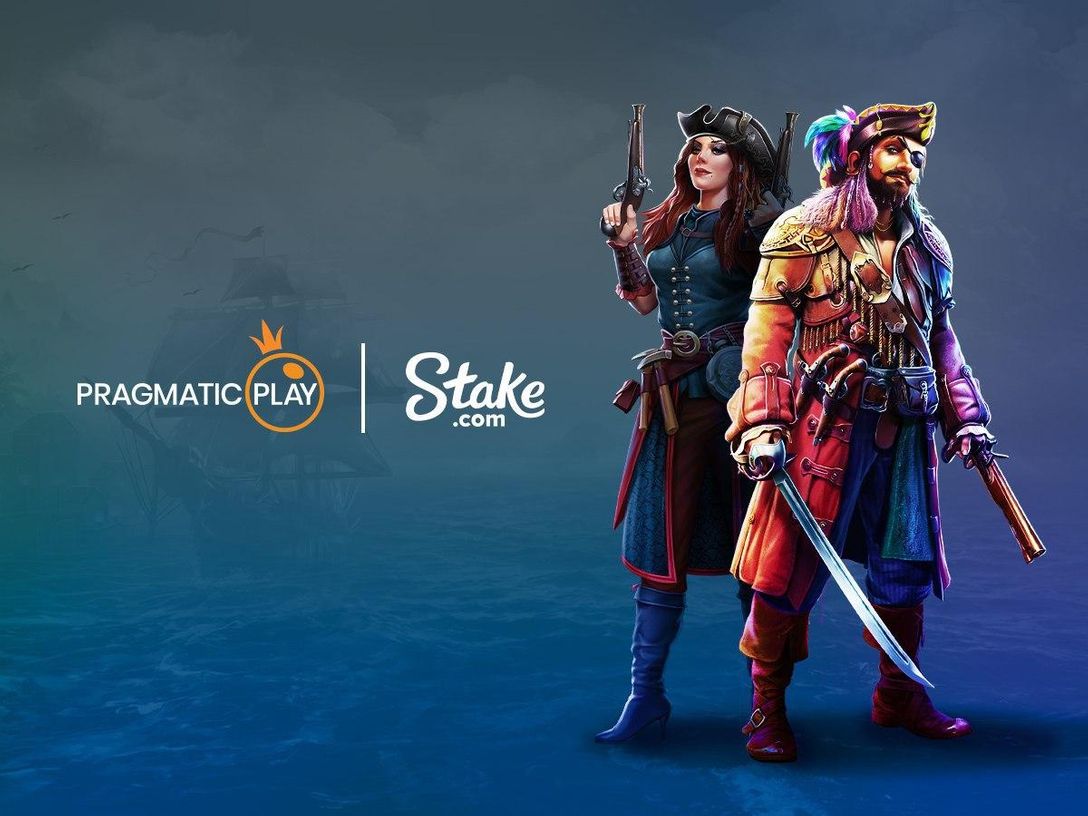 Pragmatic Play is one of the most played online slots provider in the world, with a live casino, bingo, and scratch games solution putting them ahead of the rest. They are by far the most played slots provider in the industry.
Stake.com is a crypto casino and sportsbook, also the largest in their industry. With 30 billion bets taken already in just three years, this immediately comes across as two gaming leaders combining to take their platforms to the next level.
The partnership between the two industry giants goes above and beyond just the integration of the games on Stake's platform through Softswiss. Stake players will now have exclusive access to some Pragmatic new releases, kicking off with ​Pirate Gold Deluxe​, before any other casino in the world.
This is a paid press release Cryptodaily does not endorse and is not responsible for or liable for any content, accuracy, quality, advertising, products or other materials on this page. Readers should do their own research before taking any actions related to the company. Cryptodaily is not responsible, directly or indirectly, for any damage or loss caused or alleged to be caused by or in connection with the use of or reliance on any content, goods or services mentioned in the press release.

How to choose the right P2P Crypto Trading Platform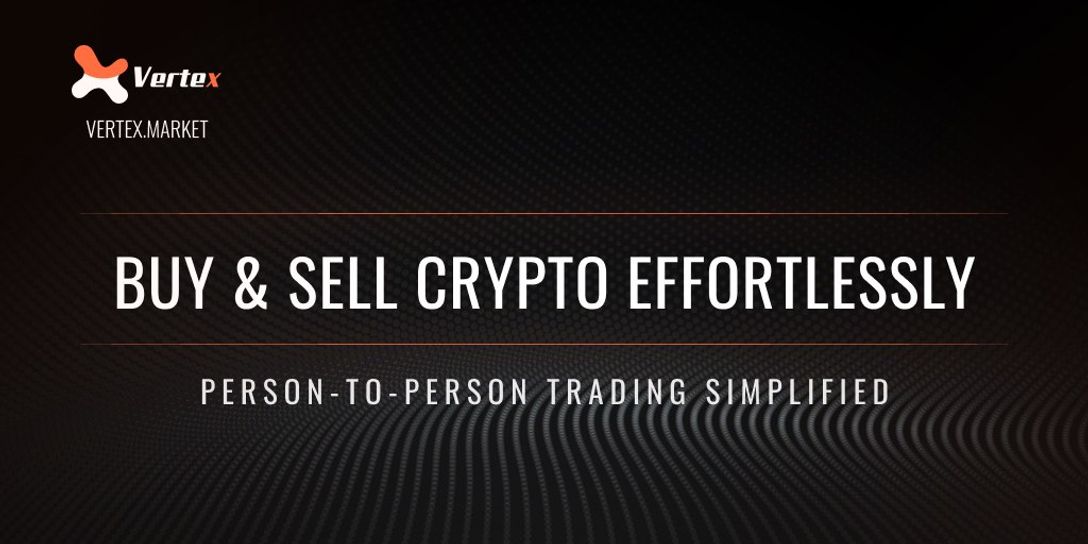 Whether you want to use trading to increase your income or simply just to exchange your cryptocurrencies into fiat, choosing the right platform is vital. For both your safety and your success.
There are a lot of factors that you need to take into consideration before using a P2P crypto trading platform. Especially because you will work with people and not with computers. You need to know their preferences in terms of cryptos, payments, and so on – otherwise, your offers will be overlooked.
In this article, we gathered all the important information so that you could make a decision knowingly.
What factors should you consider?
Besides checking the authenticity of the platforms, you should read carefully all the information they provide to you. From our expertise, the attention should be directed to the following factors:
What cryptocurrencies are accepted?
As you may know, there are over 7,000 cryptocurrencies in the world, some better than others. But even if there is great potential in a new crypto, you probably should wait before starting to use it.
That's because in trading it is very important to work with a cryptocurrency demanded on the market. Otherwise it could take days or weeks until you sell your coins.
Now, it doesn't really matter if they are stable coins or volatile ones, since it depends on your needs. But it's important to choose a platform whose cryptocurrencies have a great market capitalization.
As an example, the platform should accept Bitcoin, Ethereum, Litecoin and so on. They're demanded, they have great value, and they are a must for every P2P network.
How can they detect scams?
When we talk about P2P trading, we need to take into consideration the possibility that the partner can set us up. He can lie about the amount of money received or sent. In that case, how would the team behind the platform solve the problem?
Usually, this information is listed on the website so read it carefully and see for yourself if it is worth it in the long term.
In what countries are they available?
Now that we can easily trade internationally, the possibility of getting what we need is higher than ever – we are not limited by our borders anymore.
Plus, if you are used to working with a specific crypto trading platform and somehow you get to move to another country, wouldn't it be convenient to keep using it?
This is why we recommend choosing a P2P trading platform that is available in as many countries as possible. Especially in countries where cryptocurrencies are highly popular, like the UK or Singapore.
What payment options do they offer?
As we said at the beginning of the article, it is important to know your market. Knowing your partner's favorite cryptocurrencies is good, but you should also look into how they prefer to pay.
It is pointless to trade on a platform that allows unpopular payment methods. Because very few people would use them. Your market will be too small to be worth it.
Where can I find such a platform?
We must say that it isn't easy to find a good platform, even though there's a lot of them on the market. Based on our research, a great deal would be Vertex Market.
It really covers all the points. First of all, it works with six of the best known cryptocurrencies: Bitcoin, Ethereum, Bitcoin Cash, Litecoin, US Tether, and USD Coin. The platform is available in almost 200 countries and it has over 70,000 active users.
Its payment options include SEPA Bank Transfers, PayPal, or Credit Cards, known internationally. And as a scam defense, the Vertex team asks your partner to provide them with a video proof of payment.
Paying attention to those particularities would save you time and give you great results, so we hope you take them into consideration in order to find the perfect trading platform for you.