Karatbars is a company that claims to offer 999.9% pure gold bullion in small quantities to customers. It was founded by German Senator, Harald Seiz, and co-founders Josip Heit, Alex Bodi and Ovidiu Toma, and has been in business since 2011. It was only recently that Karatbars shifted towards the blockchain industry.
Karatbars International has created its own cryptocurrency called KaratGold Coin (KBC). The digital currency started trading back in July 2018 and has been listed on a few exchanges. According to Karatbars, KBC, is a global currency and their new payment system based on gold will change the world forever. Unfortunately, there is no evidence to back any of these claims.
What is Karatbars, and is Karatbars Safe?
Karatbars International is a company behind the KaratGold Coin(KBC).
KaratGold is not just a cryptocurrency, according to Karatbars. The company claims KBC is recognized as real gold and is backed by real gold held in vaults and gold mines. Karatbars claims to own around 400 tons of gold supposedly sourced from mines in Madagascar, specifically the Fort Dauphin gold mine. This contradicts the recent investigation performed by CoinDesk where it was shown that officials at the Madagascar Chamber of Mines stated:
"We regret to inform you that there is no Fort Dauphin gold mine in Madagascar and Karatbars does not hold a mining permit in Madagascar."
CoinDesk claims that Karatbars International is not safe.
CoinDesk is owned by Digital Currency Group, a multi-billion investment fund in the cryptocurrency space. CoinDesk claims Karatbars International does not possess the claimed gold reserves. However, Karatbars International claims that its number 1 priority is to deliver 999.9% pure gold bullion to customers while providing them the greatest customer service:
'The trust of our clients is of the utmost importance to us. We place ourselves in our customers' shoes. We pride ourselves on acting swiftly with open communication and offer fair solutions whenever these are required. We strive to consistently provide the highest level of professional customer service.'
How the Promotion of Karatbars Unfolded?
Karatbars offers huge commissions to affiliates that help sell their products and spread awareness about the company. Karatbars offers affiliates and investors the ability to invest in different package bonuses that allow them to earn additional rewards. It's clear that Karatbars' priority is to advertise the company as much as possible.
Karatbars International even utilized popular ICO marketing agency tactics like ICO airdrops and cryptocurrency bounty programs.
Some of the most famous affiliates of Karatbars have been BusinessForHome.org (Ted Nuyten) and Netcoo.com (Andreas Graunke and Jens Landgrebe). Both have been endorsing the company throughout 2019.
Karatbars managed to convince a few of the most popular blockchain news media platforms like CCN or Cointelegraph to advertise their products and company. Karatbars even got Forbes to advertise their company as one of the top blockchain companies to watch for in 2019.
The biggest Karatbars event happened in July of this year. The company started advertising the 'Gold Independence Day' a few good months before it happened on July 4th.
This event was supposed to enable investors to exchange their KBC coins for real gold at a rate of 100 KBC coins for 1 gram of gold. This meant an instant return of 24x on your investment. 1 KBC coin was worth around 2 cents at the time, which means that 100 KBC coins were worth $2 and 1 gram of gold was worth around $48. This was actually personally guaranteed by the CEO of Karatbars, Harald Seiz.
Karatbars Failed to Deliver on its Promises
Unfortunately, Karatbars' Gold Independence event failed completely. According to investors and other sources, no one at the event was able to actually exchange their KBC coins for gold. Investors were really pissed and angry and the price of KBC plummeted abruptly.
The company tried to remedy the situation by releasing a video where Josip Heit, Chairman of the board, tried to explain what happened. Unfortunately, Josip basically told investors that they misunderstood the event and they would need to wait until October to actually exchange their KBC for real gold.
Another video released by the company showcased the CEO, Harald Seiz, basically saying that the KBC coin is worthless at the moment as they are not in business with them and the coins will only have value after September.
German media has also reported on this as according to them, Harald Seiz, admitted in court that KBC coins are worthless. According to the 6th Civil Senate of the Higher Regional Court Koblenz under the presiding judge of the Higher Regional Court Dr. von Gumpert, "Karatbars not only argued in contradiction to his earlier court statement but also described the tokens as "worthless."
Karatbars Lost Support From Major Blockchain Media Websites
After all the controversy around Karatbars, the company started to lose a lot of support from popular blockchain media platforms that once endorsed them.
Cointelegraph, for instance, deleted all the paid posts about Karatbars stating that:
''This sponsored article has been removed due to noncompliance with Cointelegraph's internal policies. We apologize for the following situation.''
Similarly, CNN also deleted all their paid posts about Karatbars, however, they refused to comment on why. According to CryptoBriefing, they deleted the posts right after Coindesk released the article about Florida regulators investigating Karatbars. Andras M Antonopoulos, a Greek-British Bitcoin advocate and host of the 'Let's Talk Bitcoin' podcast, has been warning investors about Karatbars a year ago and has recently tweeted that it's sad to see he was right.

Popular cryptocurrency ranking platforms like Coingecko and CoinMarketCap have both issued public warnings about Karatbars.
'We have received reports that Karatgold is affiliated with Karatbars. Please refer to the statement by the Netherlands Authority for the Financial Markets (AFM) and perform your own due diligence.' States the official warning of CoinMarketCap.
Additionally, Coindesk investigation revealed that regulators in both the Netherlands and Namibia have issued similar public warnings about Karatbars with the later one literally calling the company a pyramid scheme.
Karatbars has tried to escape from all the allegations by blaming their associated consultancies. The company tried to build them as scapegoats, however, this went horribly wrong as consultants hired by Karatbars fought back in court and won. German courts have ordered Karatbars to pay €300,000 in damages to the consultants.
Members of Karatbars Have Made a Fortune
Harald Seiz, the CEO, can often be seen around fancy cars, luxury watches, yachts and houses.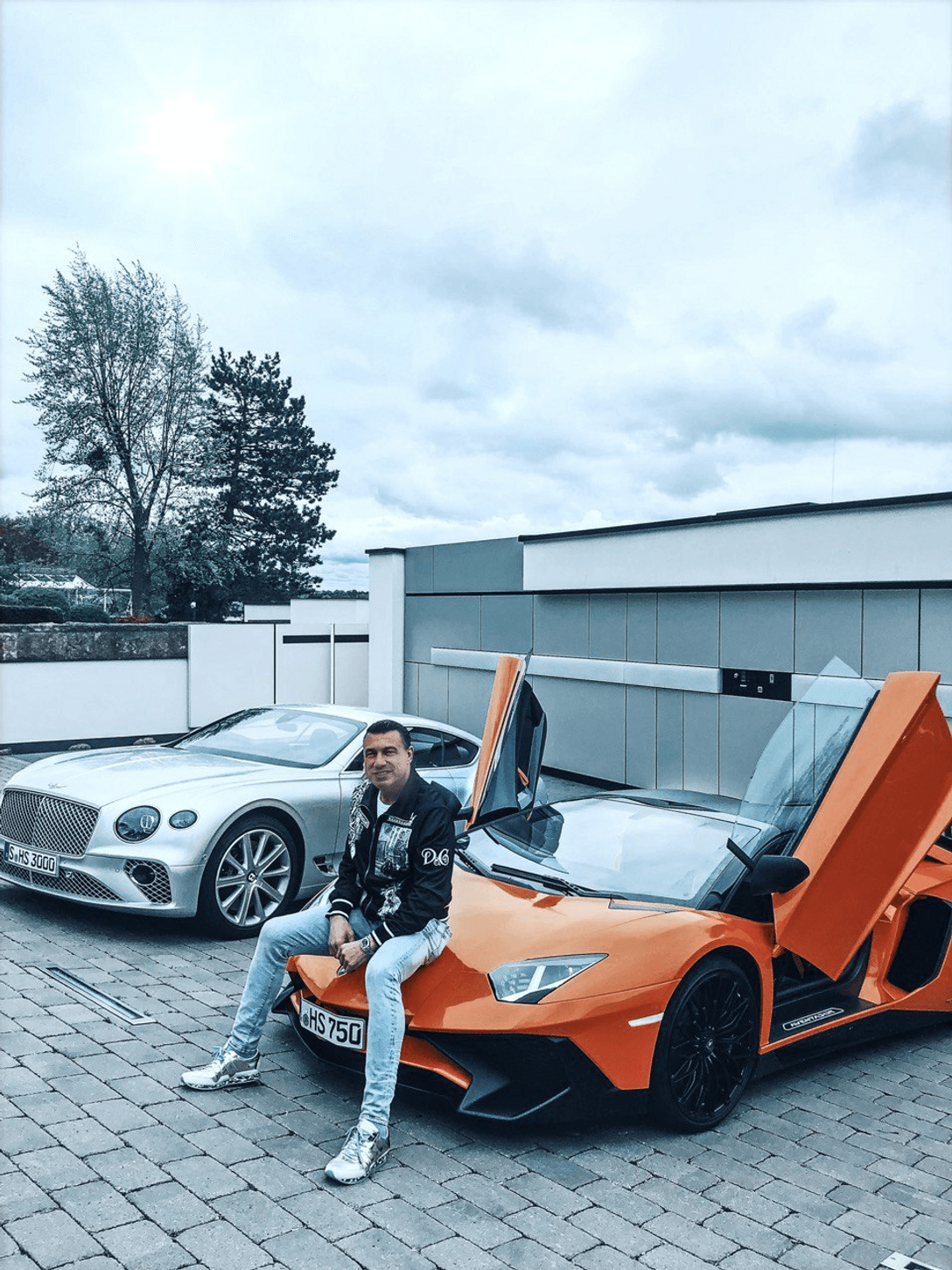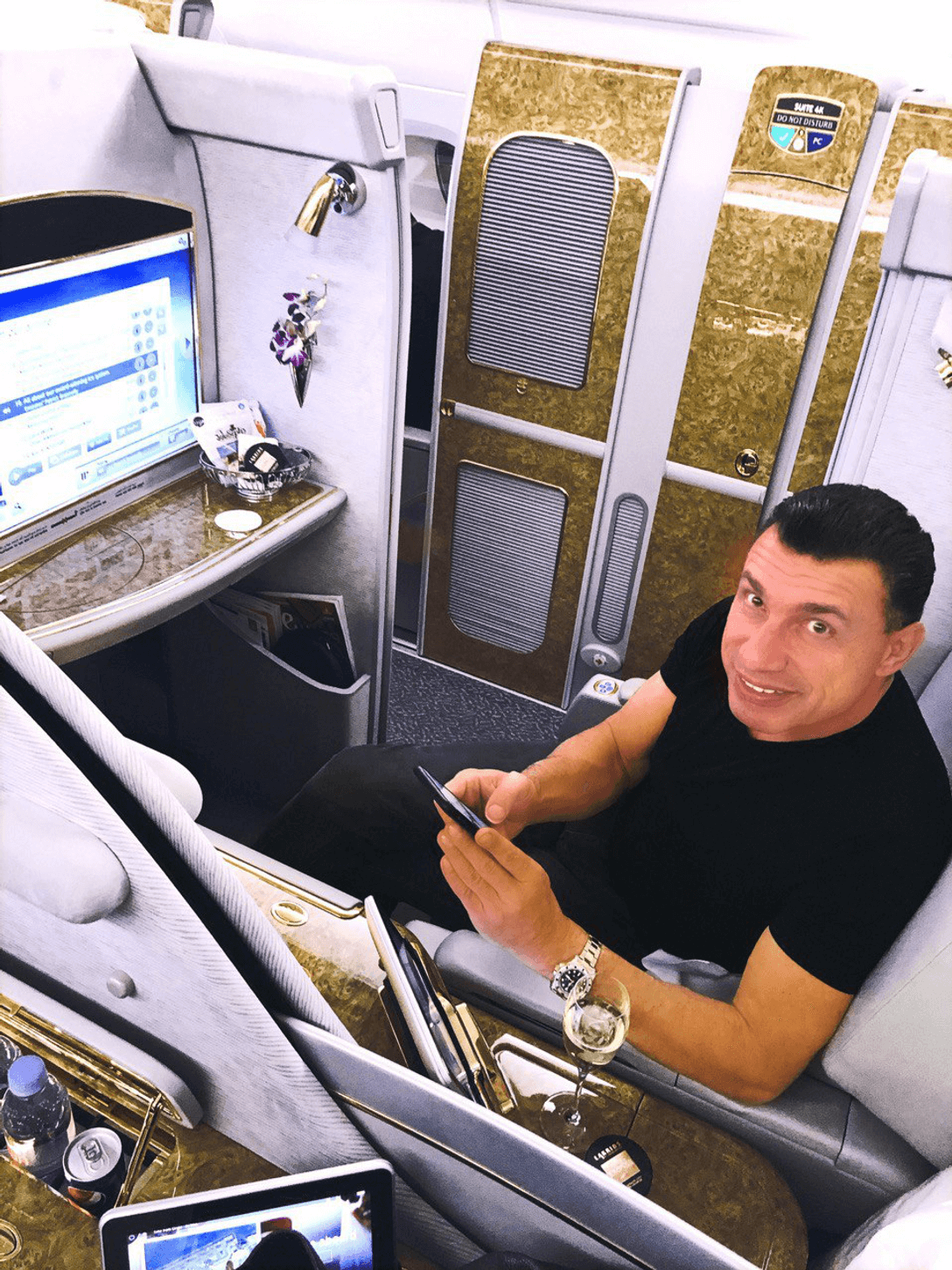 There is even a public record showing he bought a $10 million house. According to Karatbars the company raised around $100 million in an ICO, however, the company has failed to deliver on any of its promises.
Harald Seiz is not the only one enjoying a luxury lifestyle, Josip Heit, Alex Bodi and Ovidiu Toma, executive members of Karatbars, all seem to enjoy luxury watches, yachts, houses, cars and are not afraid to show it.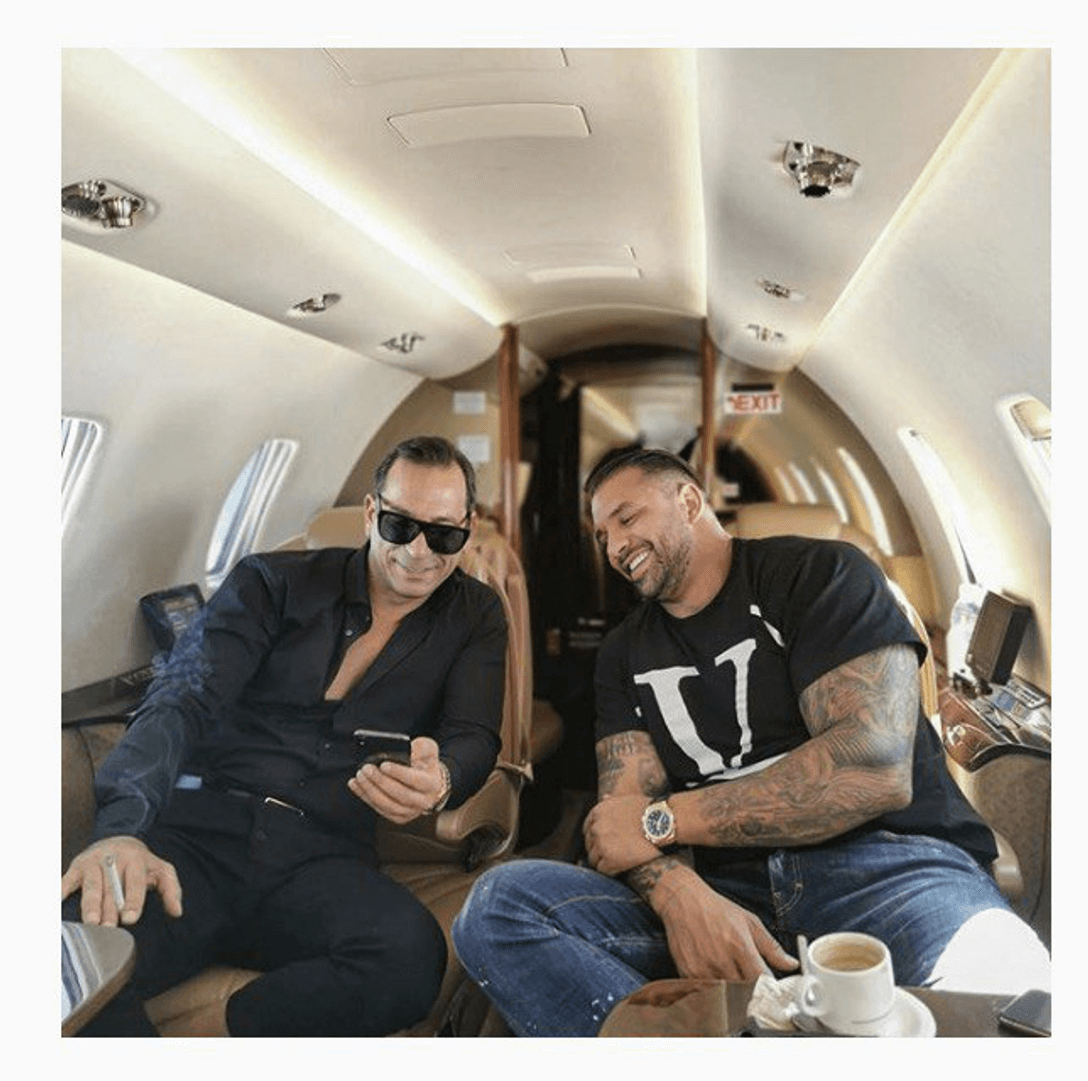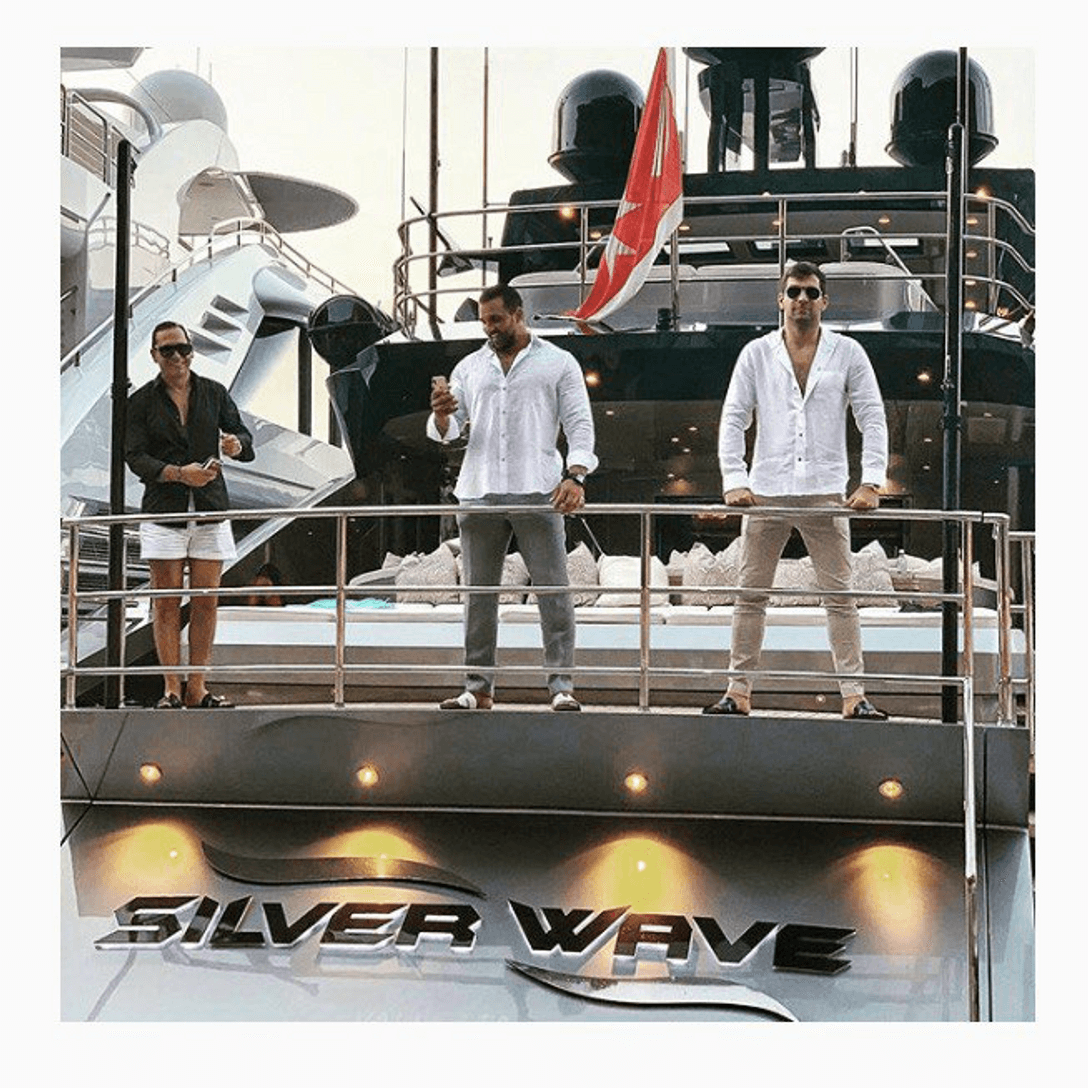 For the time being, Karatbars owes billions of dollars to investors if they intend to fulfill the promise of 100 KBC for 1 gram of gold. The current total supply of KBC is 12 billion, if all the coins are backed by gold, the company would need to own $5.76 billion in gold.