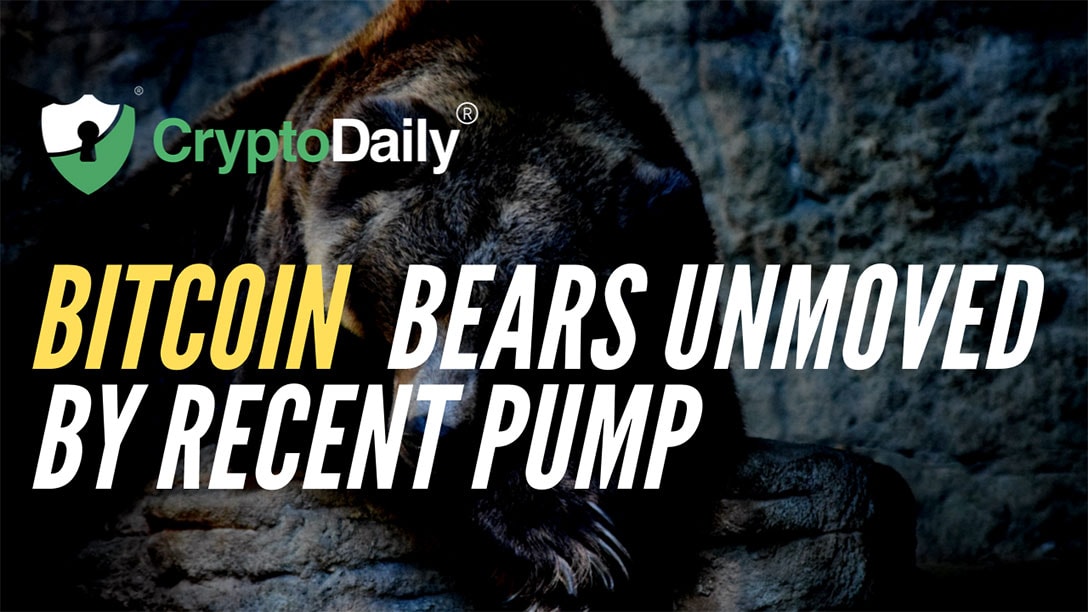 There is something very bullish happening on this Bitcoin (BTC) chart. We have seen a big move out of the symmetrical triangle and now there is a bull flag in the making except it is on the inverted chart for Bitcoin (BTC) instead of the regular one. If something like this had happened on the regular chart most traders with a bullish mindset would readily accept that. So, I have sketched this on the inverted chart to demonstrate that it does not matter whether there is bull flag on the regular chart or the inverted chart. It means that we should expect a break out to the upside which on the inverted chart would be a break to the downside. This is why it is very important to pay attention to what is in the making here because we might soon have a sharp decline in BTC/USD on the regular price scale.

If we look at the daily chart for BTC/USD, we can see that the price is likely to decline to $7,386 or slightly lower levels before it finds short term relief. At this point, we can be more confident about how high the price could go from here rather than how low it could fall because the momentum has turned bearish and it is difficult to say how low the price would actually have to fall to find a floor. At the moment, we have the Donchian channel indicator on the daily chart signaling a sharp decline. This signal is quite similar to what we have seen in the recent past when BTC/USD declined sharply. If it were to happen again, then we might see the next downtrend begin a lot sooner than most anticipate. The outlook of the S&P 500 (SPX) as well as the EUR/USD forex pair is going to play a vital role in deciding the time of the next downtrend.
At the moment, we have a bearish close on the S&P 500 (SPX). We saw a fake move to the upside yesterday which was eventually erased as the price ended up closing below the 50 day EMA despite rallying past the 21 day EMA during the day. The same thing has happened in ETH/USD. We saw it close below the 21 day EMA yesterday but it rallied past the 21 day EMA today and has now declined below it again. As for EUR/USD, we have seen repeated attempts of breakout that have all failed and now the pair has once again declined below the 21 day EMA. If it closes the day below this level then we would be looking at a sharp decline in Euro against the US Dollar and therefore a similar but more aggressive decline in cryptocurrencies.