India's new finance secretary has reportedly confirmed measure to introduce country wide regulation of digital currencies. Coming ahead of the G20 summit the report, set to be submitted to India's finance minister, is set the open the way for potentially hundreds of millions of new users of digital currencies such as Dragon Coin.
After more than a year of analysis and debate finance secretary, Subhash Chandra Garg said, 'we will submit it to the finance minister (soon). Of course, once the approval is done, it will be made public.' Hopes of a resolution faded after the draft regulation expected in July of last year never materialised with the Ministry of Finance taking a guarded stance over the matter.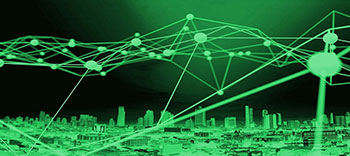 Signs that the report is finalised comes after local news outlet Coin Crunch India's Right to Information (RTI) request was rejected under Section 8(1)(i) of RTI Act 2005. In essence, this states that decisions of council ministers will be disclosed after the matter is complete; a strong indication that serious discussion is happening."
Last year's budget speech by Arun Jaitley on cryptocurrency continues to be cited far and wide with observers seeking clarification over its content as, "The finance minister was clear: cryptocurrencies are not legal tender in India. He did not say that they are not legal in India. There's a huge difference."
What do you think? Will the Indian government resist remaining at the forefront of the crypto revolution with millions of youth in India wanting to see positives moves by them? Let us know your thoughts on our twitter channel now.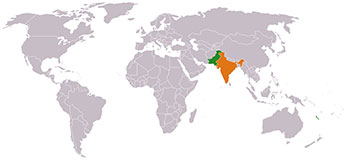 Meanwhile, elsewhere in the region, the Pakistan Blockchain Association is looking to introduce a range of exciting initiatives focusing on Blockchain and Artificial Intelligence. Ahmed Hamdan, Chief Knowledge Coach Global Blockchain Academy, is looking forward to launching a variety of courses in association with Blockchain Association of Pakistan. In a forward-thinking move, they will ensure that they will be based on globally accepted content and crucially will be regulated by Blockchain Association of Pakistan. The Blockchain Association of Pakistan has said that the knowledge economy can boost economic activity, attracting more direct foreign investment to the country to support economic growth.
The eagerly anticipated courses, which will also be available online, are expected to be oversubscribed with students from overseas hoping to make up a large part of the first cohort. After some countries in the area experienced high-value hacks of their exchanges and banks, the push for more education is undoubtedly a welcome move.