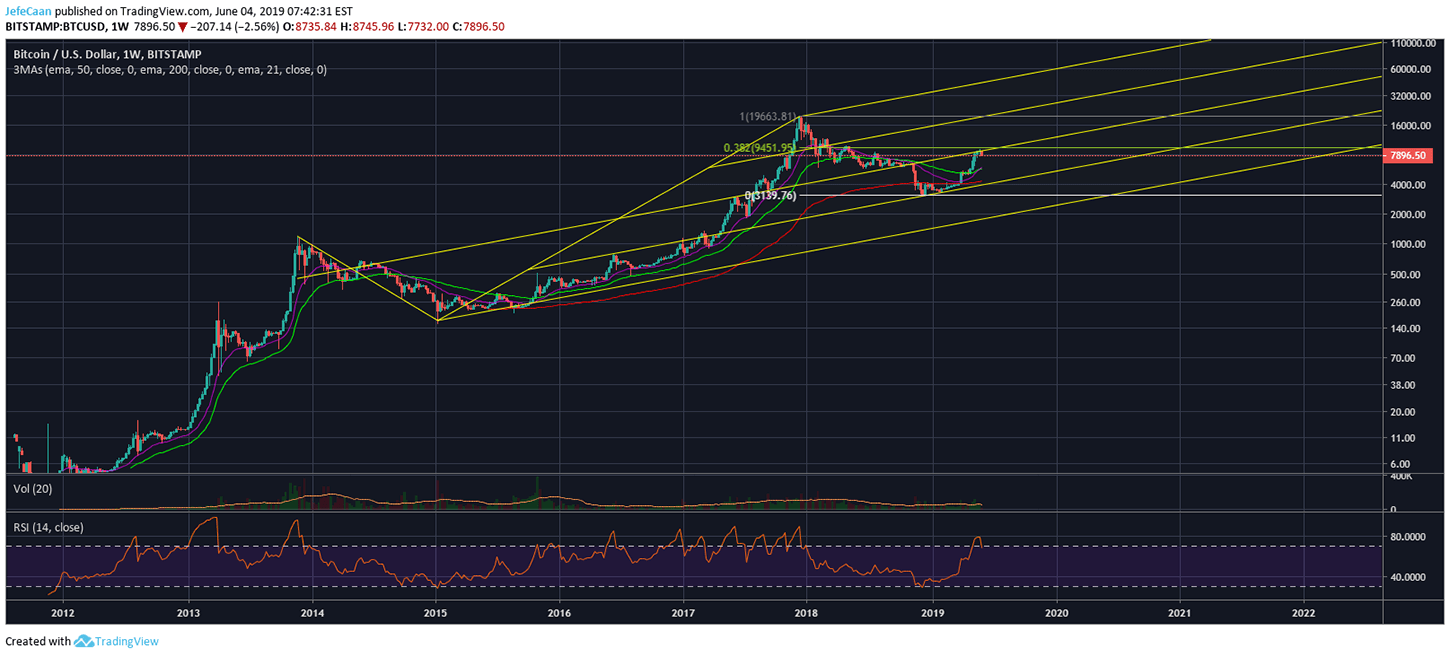 Bitcoin (BTC)'s rally has come to a standstill but not in the way many would have expected. It has lost the bullish momentum that most believed to be crucial for the price to rally towards $10,000 as the price has crashed massively in the last 48 hours. Now, it will have to crawl past $9,000 just to test the 38.2% fib retracement level from the previous all-time high. If the bulls are lucky, we might form a big wick to $9,651 or slightly higher before the price sets for its new downtrend. It has become very clear now that it will be hard for the price to break past the $10,000 mark which is also a very important psychological level and a lot of people might want to sell there. Just as there are many people who would want to sell near $10,000, there are also a lot of people who would want to short at that point.
This is quite a challenge for the market makers as they have to bring the price down fast enough so the shorts cannot stack up. We could expect a liquidity hunt to the upside that might take the wick to $10,000 but BTC/USD would most likely close the daily candle way below that level to pave way for one of the deadliest corrections of this bear market. Regardless of whether the price has bottomed or not bottomed, it is long overdue for a major decline. The past few days have made everyone all bearish again but people who change their mind based on such short term moves are likely to get their trading accounts wiped off. There is no doubt that BTC/USD is primed for a strong move to the downside but it is not going to happen when everyone expects it. It is very tempting to believe that the price is going to fall straight towards $6,000 from current levels but the obvious seldom happens in financial markets.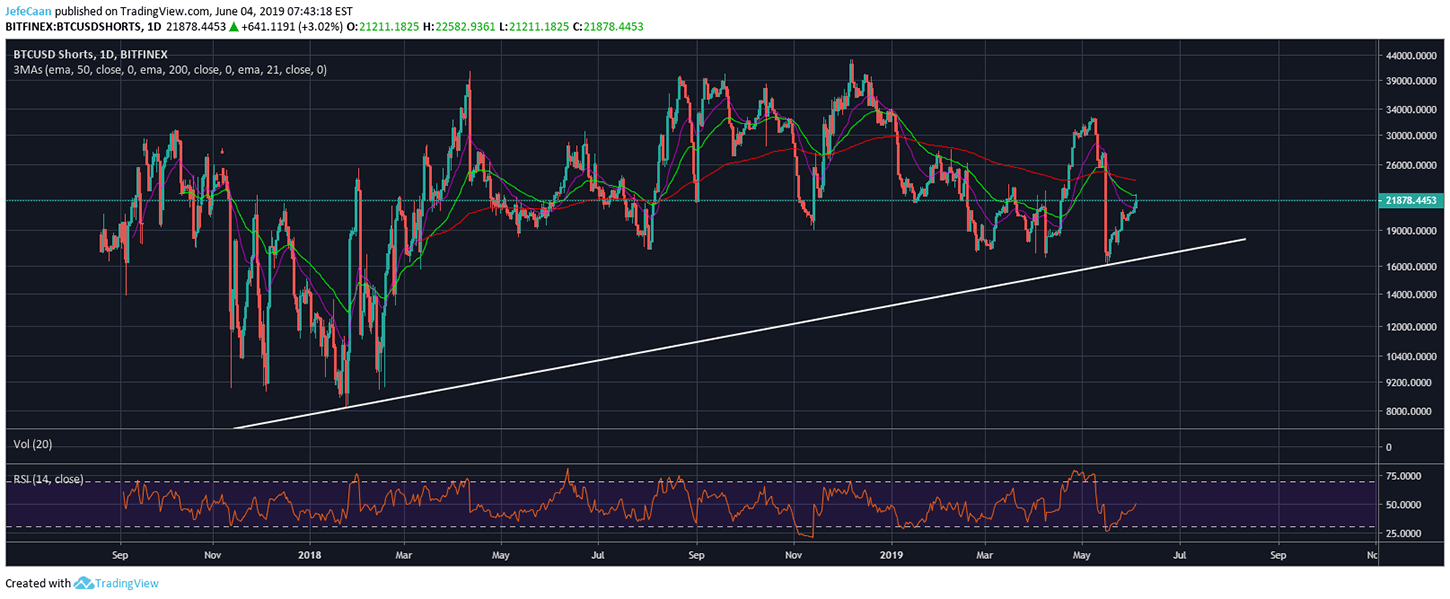 Bitcoin (BTC) has rallied in a parabolic manner over the past few weeks but BTCUSDShorts have not risen as much. In fact, the number of margined shorts against BTC/USD has yet to climb above the 21 week exponential moving average. It seems that the recent price action has made the bears very cautious especially as a lot of them got wiped out trying to get in front of the rally. When the whales are calling the shots so openly, retail bulls or bears do not stand a chance.
Just as most bears got liquidated trying to get in front of a parabolic run up, most bulls are going to get liquidated trying to long at current levels. The whales are going to run their stops and then pull the price down before the bears have a chance to get onboard. In the end, gamblers do not win; only the casino wins. This is why it is important to trade while keeping the big picture in mind. The big picture here is that the price is close to topping out and is going to crash hard from here. So, if you are bullish long term, you might want to wait for the price to find a floor before you buy. If you are a bear you might want to wait for confirmation of a bearish setup before you short sell.