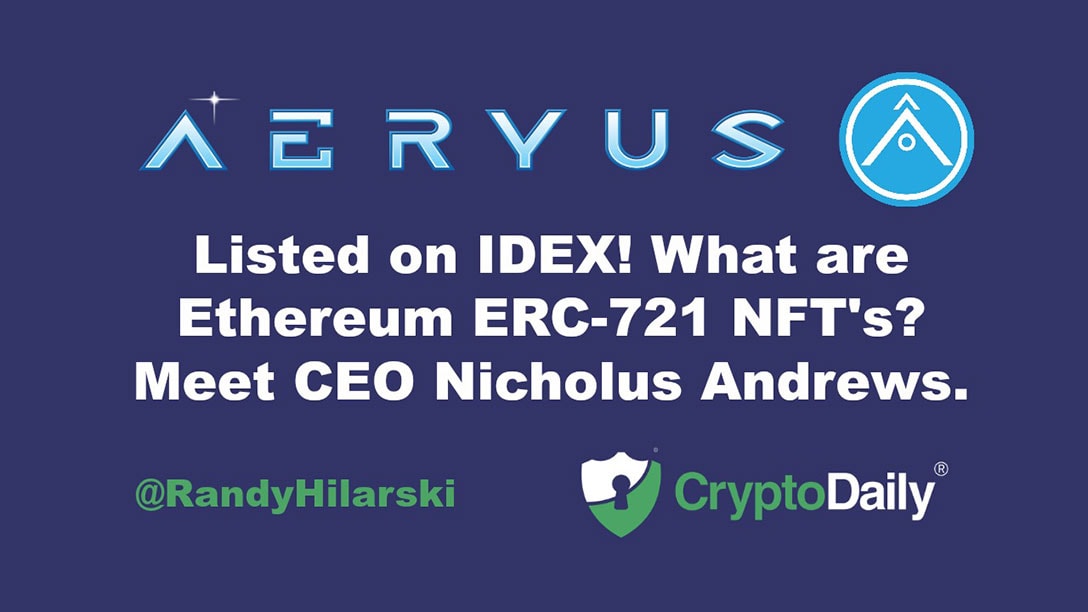 Randy Hilarski Interviews Nicholus Andrews, CEO of
Aeryus
.
Aeryus is one of the hottest projects on the market. Last week IDEX listed AER to its DEX and Blockfolio also added Aeryus. I talked to Nicholus about how the project vision has changed since he began the project almost two years ago. We also discuss in detail Ethereum ERC-721 tokens or non-fungible tokens/NFT's. We talk about why assets on the blockchain could be a huge market and how it could propel crypto in the next Bull cycle.
What is a Non-Fungible Token?
A non-fungible token (NFT) is a special type of cryptographic token which represents something unique; non-fungible tokens are thus not interchangeable. This is in contrast to cryptocurrencies like bitcoin, and many network or utility tokens that are fungible in nature.
Aeryus Listed on IDEX and We Explain Ethereum ERC-721 Tokens.
Visit Aeryus.com to Learn More or Follow Them on Their Social Media.