March 22, 2019 (SGT12:00)— X-Hive, a new decentralized cryptocurrency exchange has announced it's beta launch today. The X-Hive exchange platform aims to be the fastest in the world while offering the most cryptocurrency pairs for trading in a secure environment. X-Hive X-Hive has released it's desktop wallet application for both Mac and Windows available to download on x-hive.io.
Built on top of the Bexam network, X-Hive benefits from an environment designed for high-frequency transactions and capable of handling up to 40 million TPS.
 Providing customer support at service 24 hours a day, 365 days a year, X-Hive strives to solve the downside of decentralized exchange with centralized benefit in terms of transaction speed, scalability, and support.

The initial beta release of X-Hive will support Bitcoin (BTC), Ethereum (ETH), Litecoin (LTC), and Bitcoin Cash (BCH), with additional cryptocurrencies to follow soon. Users are able to use their X-Hive account ID and Password and directly login to the wallet application and begin the trade.
Two modes of X-Hive exchange
To benefit all cryptonians, there are two modes to trade with.
Basic mode — wallet application
The basic mode allows users to simply deposit, withdraw, buy and sell cryptocurrency designed for those who would like to trade easily and immediately.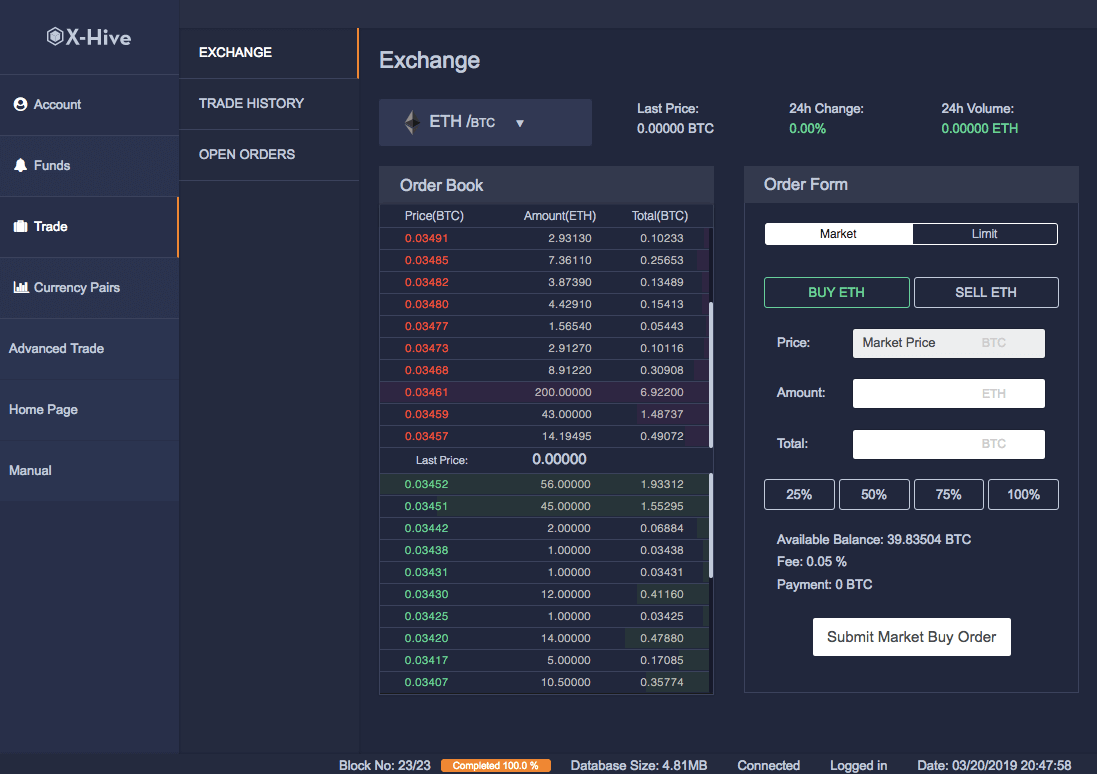 Advanced mode — web browser
The advanced mode is more suited for professional traders who would likely to analyze and review 24hours trading volume and charts.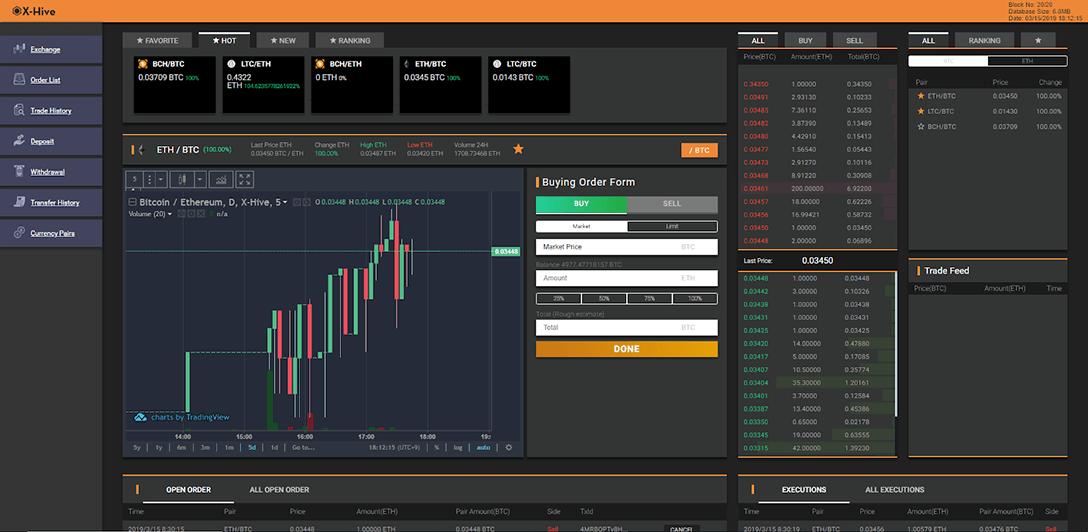 How is X-Hive different?


X-Hive users own and control their asset in a secure environment.

Currency pairs include ETH/BTC, LTC/BTC, BCH/BTC, LTC/ETH, BCH/ETH to start, and will be followed by more cryptocurrency pairs in the future.

Not only allowing users to trade their BTC/ETH, but X-Hive also allows any cryptocurrency to pair up.

The trading fee is at a

flat rate of 0.05%

during the beta phase.
"Our new generation crypto exchange platform feels nothing like a decentralized exchange. It's THAT good. We invite all cryptonians to trade on our Beta version to know what we are all about." said Chika Ota, the CEO of X-Hive.
The user guide can be found on x-hive.io.
Contact info:
Telegram