As you might already know, ADM is a utility token supporting decentralized ADAMANT Messenger infrastructure. Due to ADM token, the project of ADAMANT Messenger (fully on-blockchain messaging platform) stays independent from governments, corporations, high level of external funding and even developers.
As a result of the recent cooperation between ADAMANT and the IDCM exchange, you can buy and sell ADM tokens with BTC pair. Earlier, ADM token was available only in pairs with national currencies, showing its special status. But now IDCM has changed it.
However, due to the security-anonymous nature of the project, those who want to buy ADM anonymously (which are most of the messenger's apps ​users), can still do this in the Bu​y tokens webpage ​on the official project website.
ADAMANT ​is a blockchain platform for secure messaging. ADAMANT Messenger uses the self-developed Fair dPoS consensus algorithm. The app does not require a phone number or email for signup and allows you to send cryptocurrencies in chats. ADAMANT Messenger is available on iOS and Android, as well as via browser.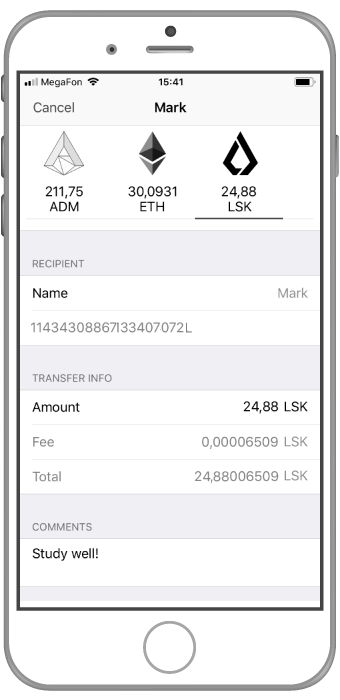 IDCM is one of the leading digital asset trading platforms. Exchange has the first positions in​ Hong Kong, China, Korea and Japan. A marked-oriented community of ADAMANT waits for the Asian marketing campaigns since it wasn't noticeable before. Mostly, project works in USA, England, Russia, Spain.